We are excited to announce that the call for speakers to take part in Soapbox Science's 2022 events is NOW OPEN! 
Apply online here!
Or download the application form and return to soapboxscience@gmail.com: 2022 Soapbox Science application form
Deadline 28th February 2022
Are you a woman, non-binary or genderqueer person who works in science and who is passionate about your research? Are you eager to talk to the general public about your work in a fun, informal setting?  If so, then Soapbox Science needs YOU! We are looking for scientists in all areas of STEMM, from PhD students to Professors, and from entry-level researchers to entrepreneurs, to take part in this grassroots science outreach project.
What is Soapbox Science?
Soapbox Science is a public outreach platform for promoting women and non-binary scientists and the science they do. Our events around the world transform public areas into an arena for public learning and scientific debate. With Soapbox Science, we want to make sure that everyone has the opportunity to enjoy, learn from, heckle, question, probe, interact with and be inspired by some of our leading scientists. No middle man, no PowerPoint slide, no amphitheatre – just remarkable scientists who are there to amaze with their latest discoveries, and to answer the science questions the public have been burning to ask.
Why should you apply to be a Soapbox Science speaker?
Help us improve the visibility of women and underrepresented genders in science
Make valuable connections with other scientists
Engage with people who might not otherwise encounter science
Publicise your work through blogs and other media opportunities
.
What other benefits will you gain from taking part?
Training at one of our bespoke Soapbox Science workshops
Chances to meet other fantastic scientists and join our growing Soapbox Science Alumni community of over 1500 inspirational speakers
Join the conversation about equality in science and highlight your ideas of how best to increase the visibility of women and underrepresented genders in science
COVID-19 information: Due to the ongoing COVID-19 pandemic, some events may move to an online format or cancel if they are unable to run live. Local Organisers will keep the selected speakers updated, should plans change.
Some events which had to cancel in 2020 or 2021 are running with the same speakers in 2022 and so will not open a speaker call.
If you have any questions, please contact soapboxscience@gmail.com
Application are open for the following Soapbox Science events in 2022: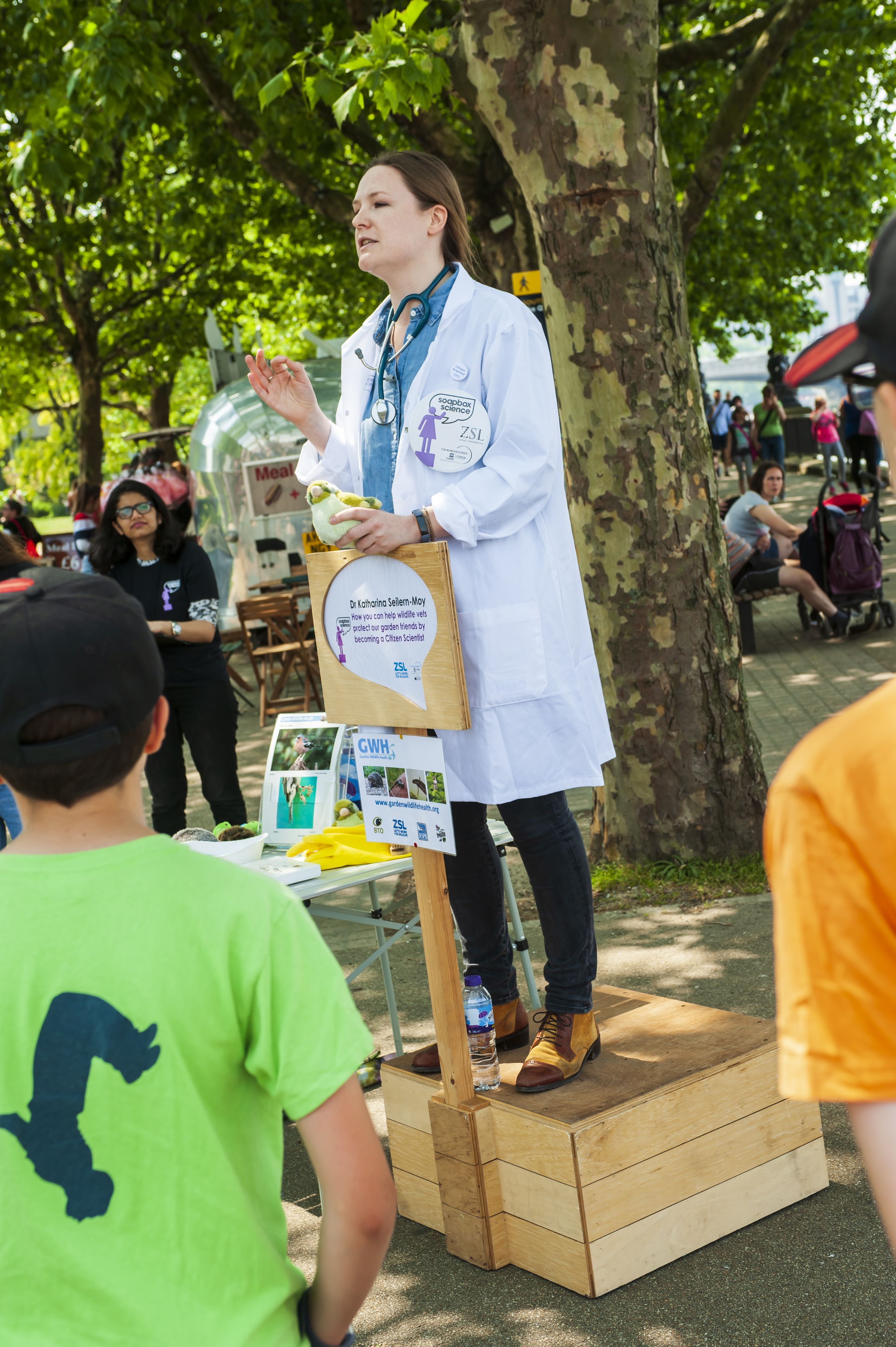 Australia:
Adelaide- date TBC
Melbourne- August
Belgium:
Brussels- June 25th
Brazil:
Maceió- November (online)
Rio de Janeiro- date TBC
Salvador- September (Portuguese application for Salvador here )
Canada:
Hamilton- date TBC
Ottawa- September 24th
Quebec- date TBC
Toronto- date TBC
St John's- September 3rd
Vancouver- date TBC
Winnipeg- date TBC
Germany:
Berlin- June 25th
Bonn- August
Munich- July 23rd  Please apply here 
Ireland:
Dublin- date TBC
Galway- August /September
Nigeria:
Lagos- August
Sweden:
Uppsala- May 21st
Gothenburg- May
Tanzania:
Dodoma- August 8th
UK:
Aberdeen- March
Belfast- date TBC
Brighton- May 21st
Dundee- March 12th (Deadline 31st January)
Exeter- June 11th
Leicester- date TBC
London- May 28th
Milton Keynes- June/July
Newcastle- date TBC
Nottingham- July 16th  
Plymouth- May 28th 
USA:
Boulder- April 24th 
Denver- date TBC
The deadline for applications is 28/02/22
Are you interested in taking part? Apply for one of our events here