SOAPBOX Science in DODOMA, Capital City
Dodoma city is the designated new administrative capital city of Tanzania.  It is located in the central part of Tanzania at an altitude of between 1036-1322 metres above mean sea level, latitude 6˚14' (South) and longitude 35˚ 45' (East). The city covers an area of ​​2,669 km² and it is 472 km away from the major commercial city of Dar Es Salaam.  The topography of the town is relatively flat with isolated hilly out crops. The dominant local tribe is "Gogo".
At present, a total of 485,290 people occupies Dodoma City according to the National Population Census of 2012 with an average annual growth rate of 2.1. However, the population is rapid growing following massive movement of people to the City as a result of Government decision to move its headquarter to Dodoma from Dar es Salaam.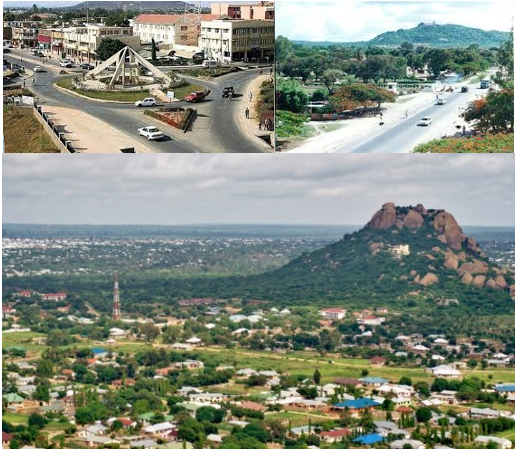 The name of the city is derived from the word "Idodomya" which means "has sunk" in Chigogo, and which, according to legend, comes from the story of an elephant who came to drink water from a small river that passed by and became stuck in the mud, eventually sinking in the mud until disappearing, and the villagers, seeing that scene before their eyes exclaimed amazed "idodomya!"
A few miles from city centre you will find the largest university in Central and East Africa, the University of Dodoma. With a total of seven colleges, UDOM provides spectacular view of Dodoma town ( Pictures of UDOM).
Dodoma town also offers nice opportunities for tourism and other extracurricular activities. Visitors can use this noble opportunity to visit parliament (Bunge) while in Dodoma as the parliament welcomes visitors when in session subject to prior schedule. In addition, visitors interested in rock samples and other geological materials may visit the Geoscience museum.
About 10 km from Dodoma along Arusha road, you will find Kondoa Irangi paintings, a series of caves estimated to be 50, 000 years old engraved to the side of a hill facing the plains. The caves have around 450 decorated rock shelters. Dodoma is also close to Mikumi and Udzungwa National parks.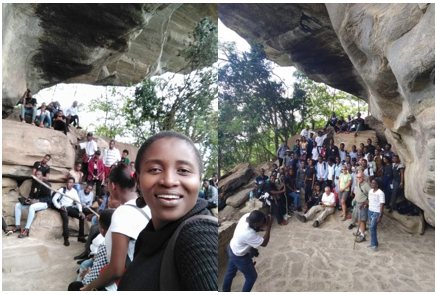 UDOM Crew at Kondoa irangi paints Dodoma, June 2020
Nane nane grounds
On August 8, Nane nane Day is Celebrated to honor the significant contribution of farmers to Tanzania's national economy. Nane nane means "eight eight" in Swahili, Tanzania's official language, signifying the event's date. An Agricultural Exhibition is taking place in Dodoma, Tanzania, on this date on Nanenane grounds which are the biggest in Tanzania with a total area of 428 hectares. Farmers and other agricultural stakeholders (e.g., universities and research institutions, input suppliers or fertilizer generating enterprises) exhibit new technology, ideas, discoveries, and alternative solutions related to the agricultural sector at the Nanenane Agricultural Exhibition. Nanenane is a public fair where government and commercial companies showcase their services and activities; therefore, make an ideal location for scientists to interact and share research findings with the general public.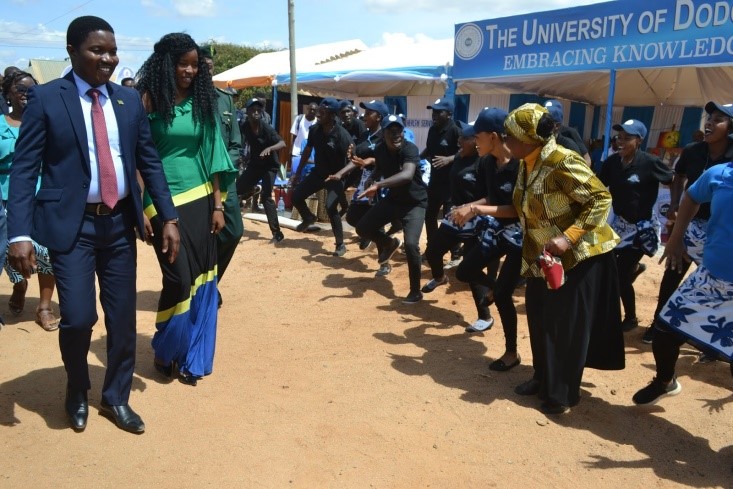 Different Nanenane exhibition activities by the University of Dodoma, 2020
The Team
Why did we set up Soapbox Science in Dodoma?
Particularly Africa needs women in higher positions and role models of women in science are important for inspiring the public. We organized the first Soapbox event ever in Africa in the year 2018, and it has been a brilliant success. We hope that also in the future we can get some attention to the fact that there are many women scientists out there that do brilliant work in STEM and enjoy communicating with the public. The motto of our universities, the Nelson Mandela African Institution of Science and Technology and Dodoma University, who are supporting the event, is: "academia for society and industry". Hence, this is a brilliant opportunity for our lady researchers and other scientists in this region to reach out to the public as a team of strong women. These women will be able to highlight how important it is that science is communicated to the public in an understandable way.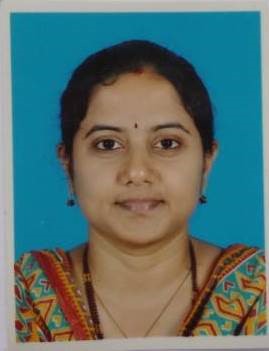 Dr. Pavithravani Venkataramana:
Pavithra has been teaching and researching on various sustainable agricultural topics at the Nelson Mandela African Institution of Science and Technology.
She has been active with logistics, management of speaker information and materials
Pavithra: https://nm-aist.ac.tz/index.php/pavithravani
Prof. Anna Christina Treydte: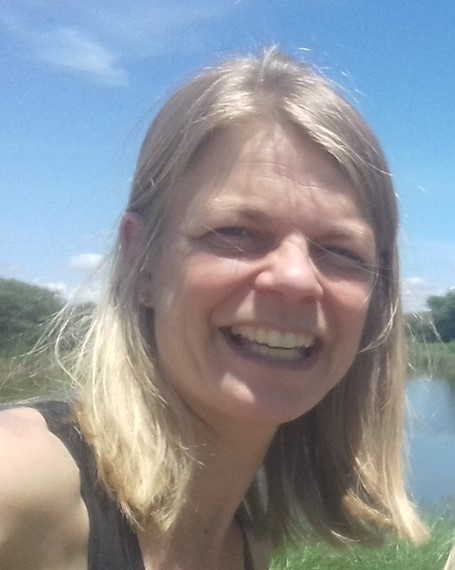 Anna is based in Stockholm University but had been living and working in Tanzania for more than eight years. She believes in outreach, particularly to provide a role model for young African women to become scientists. Anna has taken and will take part in initiation, publicity, fund raising
Anna: https://www.su.se/english/profiles/antr2806-1.538387
https://nm-aist.ac.tz/index.php/treydte
https://www.uni-hohenheim.de/en/organization/person/pd-dr-anna-treydte
https://www.linkedin.com/in/anna-treydte-a832b325/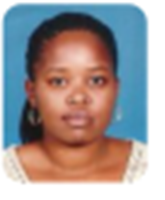 Dr. Haikael Martin:
Haika has been teaching and researching on various topics about nutrition and gender-related issues at the Nelson Mandela African Institution of Science and Technology.
She will take part in logistics, running preparatory workshops and communication with speakers
Haika: https://nm-aist.ac.tz/index.php/haikael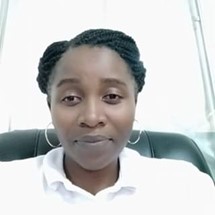 Dr. Naza Mbaga:
Naza is teaching at the University of Dodoma in the field of conservation and ecology. Naza will be concerned about the logistics, communication, volunteer acquisition, location management
Naza: https://www.udom.ac.tz
https://orcid.org/0000-0002-7636-229X
Past events
Find out about past events and speakers in Arusha: