What is Soapbox Science?
Soapbox Science is an annual public science communication event that transforms public areas into an arena for public learning and scientific debate. The event follows the format of London Hyde Park's Speaker's Corner, which is historically an arena for public debate. With Soapbox Science, we want to make sure that everyone has the opportunity to enjoy, learn from, heckle, question, probe, interact with and be inspired by some of our leading scientists. At Soapbox Science, there is no middle man, no powerpoint slide, no amphitheater – there are just remarkable scientists who are there to amaze you with their latest discoveries, and to answer the science questions you have been burning to ask. Look out for bat simulators, fake breasts or giant pictures of volcanoes. Or simply hear them talk about what fascinates them, and why they think they have the most fantastic job in the world!
What's happening this year?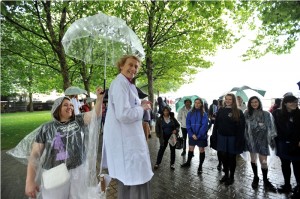 2014 is an exciting year for us. We will be running our 4th annual London event on The SouthBank. In addition, we are establishing new events in different cities around the UK and Ireland, including Bristol, Dublin and Swansea. This marks the beginning of Soapbox Science expansion, providing opportunities for women all over the UK to get on their soapbox and tell the world about their work.  It also widens the audience, which until now has been restricted to London.
For more information on our 2014 events:
* soapboxscience@gmail.com , if you want to join us for our LONDON event on June the 29th
* soapboxsciencedublin@gmail.com, if you want to join us for our DUBLIN event on the 26th of April
* soapboxscienceswansea@gmail.com, if you want to join us for our SWANSEA event on July the 5th
*soapboxsciencebristol@gmail.com, if you want to join us for our BRISTOL event on June the 14th
Who are we?
We are Drs Seirian Sumner and Nathalie Pettorelli, the co-organisers of Soapbox Science. We are both research biologists, based in the United Kingdom.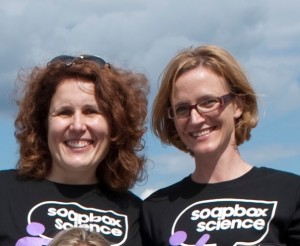 Dr Seirian Sumner – Evolutionary biologist and behavioural ecologist; specialises in social evolution and social behaviour in insects (bees, wasps & ants) http://www.bristol.ac.uk/biology/people/seirian-r-sumner/index.html
Twitter: @WaspWoman
Dr Nathalie Pettorelli – Ecologist interested in global environmental change and its impact on biodiversity and ecosystem services http://www.zsl.org/nathaliepettorelli
Twitter: @Pettorelli
Funders & Sponsors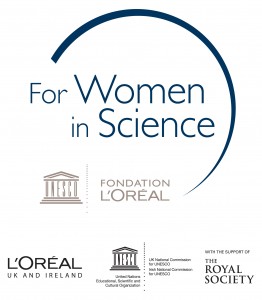 We couldn't run these events without the generous logistical and financial support of our sponsors and funders. Our London events are supported by L'Oreal UNESCO For Women In Science Scheme. We are fortunate to also have the logistical support of our colleagues at the Zoological Society of London.
Want to contact us?