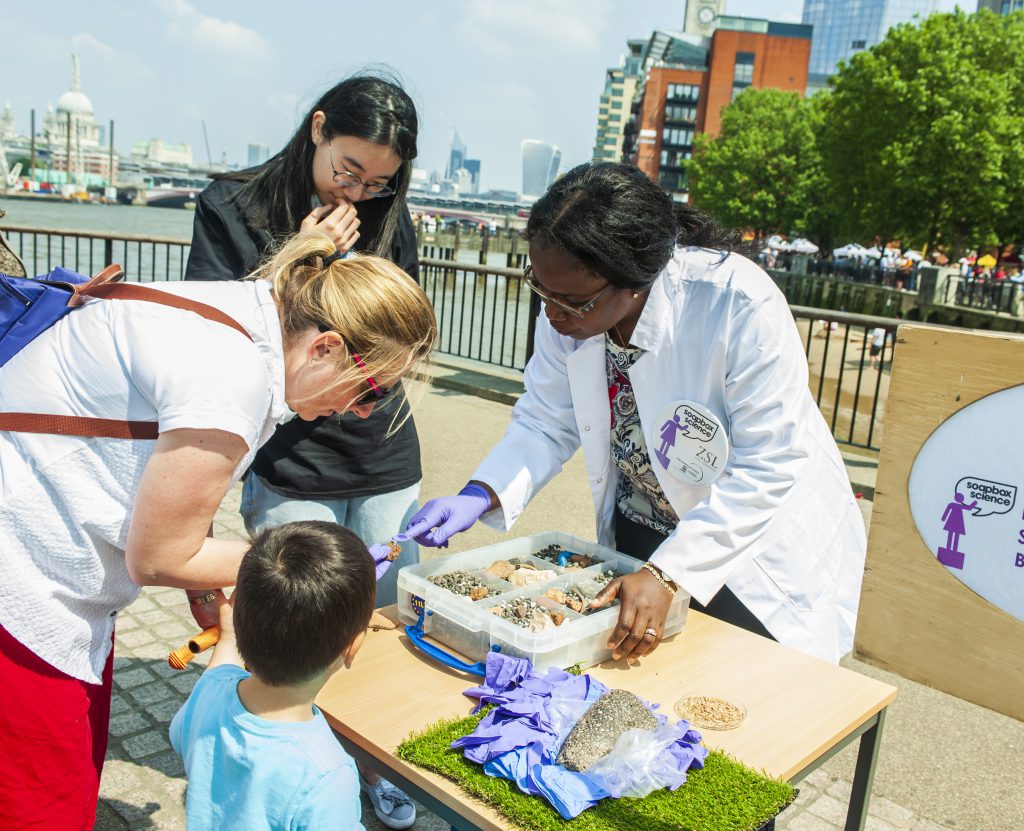 2019 is set to be the biggest year yet for Soapbox Science, with 42 events planned across 13 countries! Scientists will take to the streets, sharing their research and answering the public's burning questions! Expect props, demonstrations and specimens, not to mention bags of passion and enthusiasm! Events will start in April and run through until October.
The Local Organising teams are busy preparing for the year ahead and you can find out more about them here.
2019 events:
Argentina:
Tucumán- 7th September
Australia:
Gold Coast- 17th August
Sydney- 10th August
Brazil:
Rio de Janeiro- 20th July
Canada:
Calgary- 1st June
Halifax- 6th July
Ottawa- 14th September
Toronto- 22nd September
Waterloo- 9th June
Germany:
Berlin- 22nd June
Munich- 1st June
Ghana:
Accra- October
Ireland:
Dublin- 30th June
Cork- 6th July
Galway- 29th June
Nigeria:
Lagos- 22nd August
Lagos- 23rd November
South Africa:
Cape Town- 28th September
Sweden:
Umeå- 18th May
Uppsala- 25th May
Tanzania:
Arusha- 8th August
UK:
Aberdeen- 25th May
Belfast- 29th June
Brighton- 1st June
Bristol- 13th July
Canterbury- 15th June
Cardiff- 1st June
Edinburgh- 8th June
Exeter- 29th June
Leicester- 1st June
London- 25th May
London It's All Academic Festival- 5th October
Milton Keynes- 29th June
Newcastle- 15th June
Norwich- September
Plymouth- 1st June
Reading- 8th June
Stoke-on-Trent- 6th July
Swansea- 22nd June
York- 8th June
USA:
Boulder- 7th April
Chicago- 13th July
Want to take part?
If you want to bring an event to your city in 2020, find out how to become a Local Organiser with our short video. Stay up to date on the latest news by following Soapbox Science on Twitter, Facebook and Instagram