Soapbox Science grows and expands every year as more events sign up to bring fun, informal and hands on science to their city streets. Since 2011, Soapbox Science has grown from one event in London, to dozens of events around the world! Nearly 1000 scientists have stepped onto one of our boxes so far, and 140,000 members of the public have attended Soapbox Science events.
Our initiative has two aims: to bring the opportunity to meet and interact with scientists to places you wouldn't normally expect, and to increase the visibility of women in science. The importance of role models in both encouraging the next generation of scientists and supporting those already working in these male-dominated fields is well recognised. Soapbox Science helps challenge gender stereotypes that are established early in life by increasing the visibility of women in science and through locating events in popular public spaces like parks, high streets and beaches. With speakers ranging from PhD students to Pro Vice-Chancellors, Soapbox Science showcases the full spectrum of the academic career path, and gives speakers themselves the chance to meet and network with other women in science. Our events are open to the public, free of charge, and great fun.
You can read about the speakers' experiences on the Soapbox Science blog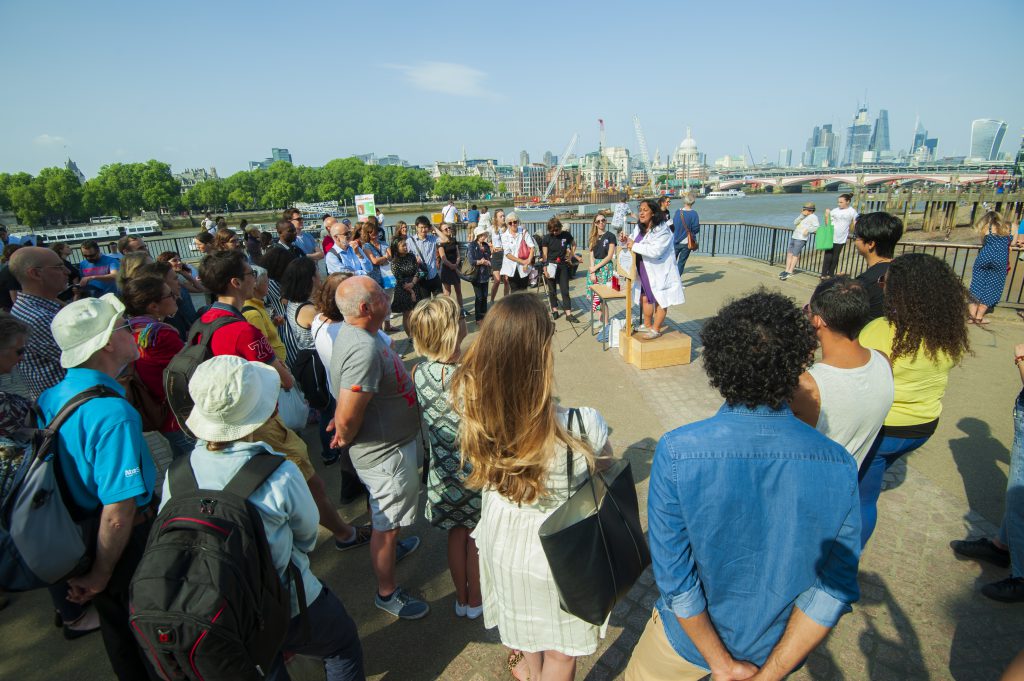 Where have we been so far?
The cities that have hosted Soapbox Science events between 2011-2018 are:
UK– Aberdeen, Belfast, Bournemouth, Brighton, Bristol, Cambridge, Canterbury, Cardiff, Edinburgh, Exeter, Glasgow, Grantham, Hull, Leeds, Lincoln, London, Manchester, Milton Keynes, Newcastle, Norwich, Oxford, Perth, Plymouth, Reading, Sheffield, Swansea, York
Australia– Brisbane, Townsville
Canada– Calgary, Halifax, Toronto, Windsor
Germany– Berlin, Munich
Ireland– Dublin, Galway
Sweden– Umeå
Tanzania– Arusha
USA– Chicago
Want to find out more about past events and the teams that bring events to their cities around the world? Meet our Local Organisers!