Soapbox Science was Co-founded by Dr Nathalie Pettorelli and Dr Seirian Sumner. The initiative is coordinated by Isla Watton. Find out more about the Soapbox Science Team here.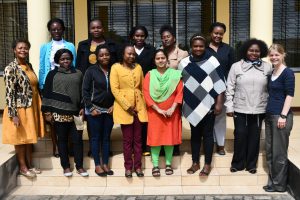 Each year, dozens of people help us deliver Soapbox Science events across the world. These Local organisers are at the heart of our initiative, building momentum in their cities to establish long term opportunities for women in science to chat about their work and their passion for science in busy streets and shopping centres.
Want to know more about the people who brings Soapbox Science to your area? This page introduces our local teams and details their personal stories with our initiative.
Want to know more about how to become a Local Organiser? Just click here