2023 SOAPBOX Science in ARUSHA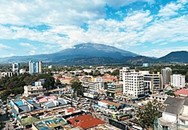 Tanzania is an East African country in the African Great Lakes region with a population of nearly 62 million. Arusha city is located in the North-eastern corner of Tanzania. Arusha was named after the local tribe Wa-Arusha, who are also known as Larusa by the Maasai. Arusha is the third largest city in Tanzania, being home to approximately 2.35 million people.
Arusha city is a global tourist destination and is the center of the "Northern Tanzania Safari Circuit". The city is surrounded by several National Parks and Game Reserves. Ngorongoro Crater is about three hours away, a UNESCO World Heritage Site, in which humans coexist in harmony with wildlife. The famous Serengeti National Park, which hosts thousands of wild animals, including the fascinating wildebeest and zebra migration, lies just behind Ngorongoro. These three protected areas were recently declared as being among the seven natural wonders of Africa, making it the best safari destination in the world.
NaneNane Day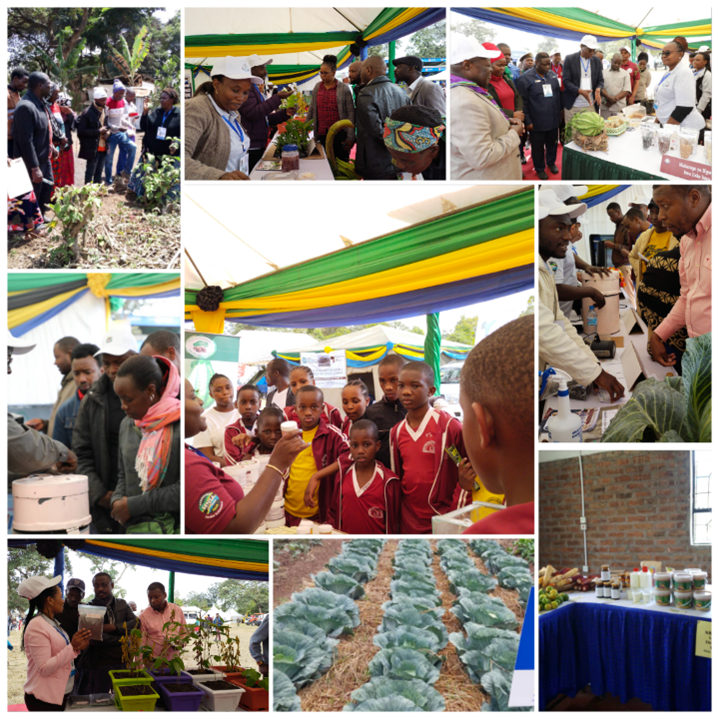 Nane Nane Day on 8 August, every year in Tanzania is celebrated to recognize the important contribution of farmers to the national economy. Nane Nane is a Swahili term which means "eight eight", indicating the date of the event. Generally from August 1st to 8th there are Agricultural Exhibitions taking place in Arusha, Tanzania where, the peak day is the nane nane day. In the Nane Nane Agricultural Exhibition grounds, farmers and other agricultural stakeholders (e.g., universities and research institutions, agriculture input suppliers or fertilizer producing industries, central government ministries, local government and private sectors) showcase new technologies, ideas, discoveries and alternative solutions concerning the agricultural sector. On Nane Nane day the government and private firms present their services and activities to the general public. As a result, this venue and date is ideal for the women in science to showcase and use the platform to interact with the public on their scientific work.
Apply to speak
If you would like to take part in Soapbox Science Arusha 2023, please fill in the form here 
Team
Dr. Pavithravani B Venkataramana, is a Seed technologist and Molecular biologist presently serving as Lecturer in The Nelson Mandela African Institution of Science and Technology, Arusha, Tanzania.
https://nm-aist.ac.tz/index.php/pavithravani
She has been working with the underexploited orphan legumes since 2011 to understand its potentiality and its possible contribution to global food security. Has 10 years of research experience on some aspects of life sciences such as seed production, seed storage, seed quality, morphological and genetic characterization, development of genetic linkage maps, QTL analysis etc. She is one among the local organizing team members for the previous soapbox science events in Tanzania.
She shall lead the team for organizing the soapbox science, 2023 at Arusha, Tanzania by organizing the speakers, speaker materials, logistics and workshops for speakers.
Anna Treydte, Assoc Prof in Nature and Environmental Management, Dept of Physical Geography, Stockholm University.
(https://www.su.se/english/profiles/antr2806-1.538387)
Adj. Prof in Conservation and Biodiversity, School of Life Sciences, Nelson Mandela African Institution of Science and Technology
(https://nm-aist.ac.tz/index.php/treydte )
My research activities cover a wide variety of socio-ecological aspects. In my group, we address livestock management and rangeland restoration in arid and semi-arid systems. Further, our research aims at promoting human-wildlife coexistence by understanding wild and domestic animal movement patterns, and predicting conflict hotspots in space and time. I also try to understand how invasive and encroaching plant species affect ecosystem functions and services. My research is often applied and includes participatory studies with the local communities to make biodiversity protection, natural resources use and functioning of our ecosystems more sustainable in the long run.
With my local Arusha team in 2018, we have brought soapbox science to Africa, and this outreach activity has been spreading across the continent ever since…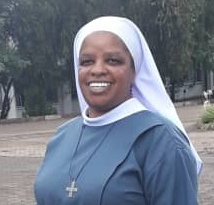 Sister John-Mary Vianney (PhD) is a faculty member at The Nelson Mandela African Institution of Science and Technology (NMAIST),
Arusha, Tanzania.
She is interested in neuroscience research studies.
She is one of the organizing committee members in this soapbox outreach activities, 2023.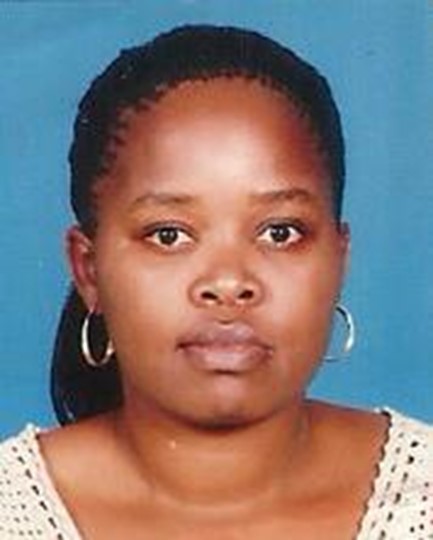 Dr. Haikael Martin is a lecturer and researcher in human nutrition and dietetics at the Nelson Mandela African Institution of Science and Technology.
She works on various human nutrition topics like; Nutritional management of disease/conditions, non-communicable diseases, Maternal and child nutrition, Nutrition-Agriculture linkages and nutrition assessment.
She will take part in logistics, running preparatory workshops and communication with speakers.
Dr Esther G. Kimaro, is a lecturer and researcher at the Department of Health and Biomedicals in the School of Life Science and Bioengineering at The Nelson Mandela African Institution of Science and Technology (NM-AIST).
https://scholar.google.com/citations?hl=en&user=T7Ee8JXGHsC
She teach and research on One Health and the epidemiology of infectious diseases of livestock and human including zoonosis. With Soapbox Science 2023, she will be involved in logistics, running preparatory workshops and communicating with speakers.
Ms. Rose Mosha is the Centre Manager for CREATES-FNS as well as Coordinator for the DDI Incubation Centre at NM-AIST.
She has a Master's Degree in Business Administration from the Eastern and Southern African Management Institution (ESAMI), Arusha, Tanzania, and has a huge experience in managing donor-funded projects including management of human and financial resources in the government and NGO institutions. Prior to joining NM-AIST, Ms. Mosha worked at The Tanzania Wildlife Research Institute (TAWIRI).
Rose is also a motivational speaker as well as a trainer. She has organized various events aiming at building life skills for youth and women. She is a founder member of an NGO called Live a Life Foundation which focuses on empowering youth and women on various issues pertaining to their daily life in the changing world.
With Soapbox science, she will be involved in the organization and coordination of the event. Also, will give a talk on the selected theme.
Past events
Find out about past events and speakers in Arusha: