Soapbox Science Brussels
Brussels, as the capital of Europe, is a concentrate of culture and intellectual life. A great number of research institutes, universities and Research and Development companies are located in and around the city.
However, in Belgium women in science are still the minority. Hence, we want to enhance the visibility of female scientists and promote their research to the public.
This is the first Soapbox Science event in Belgium. This will be a great opportunity to showcase the amazing work of the female scientists of our country.
Are you interested in developing a talk with us and in delivering it to the streets of Brussels? Don't hesitate to apply!
The talks will be in French, Dutch and English (mother tongue of the individual speakers).
The Team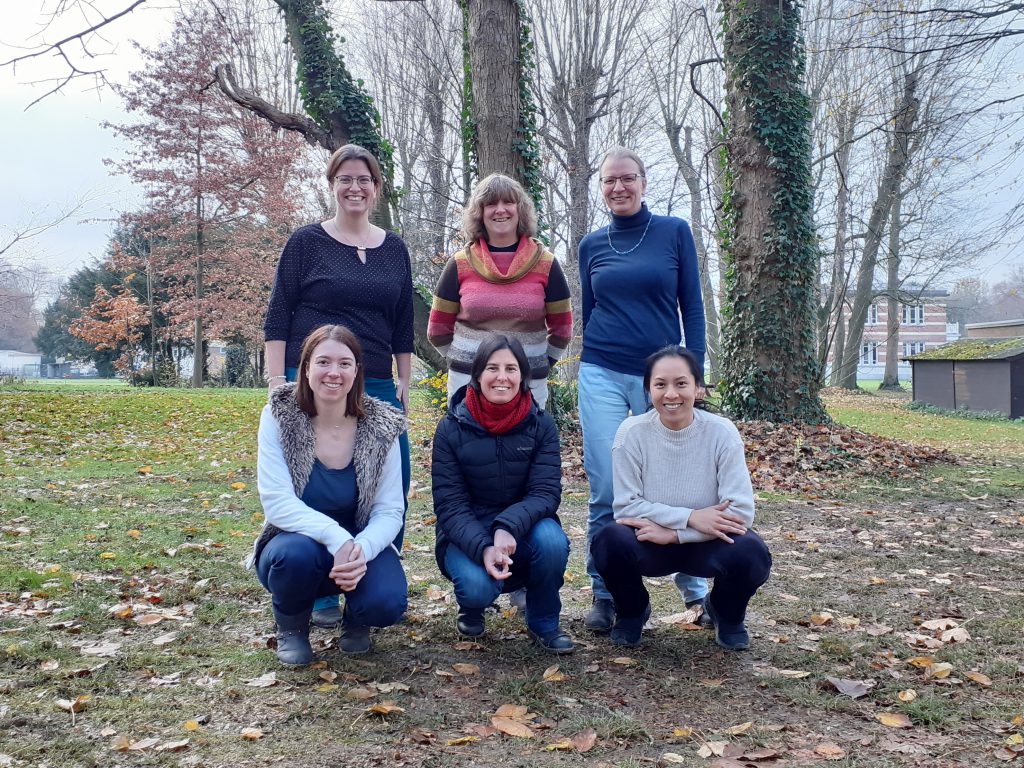 We are a dedicated and motivated team of six researchers and science communication officers involved in space science and working at the Space Pole Site in Uccle, in the Southern part of Brussels.
We are all very excited to bring the Soapbox Science project to Belgium for the first time! We hope that the Brussels event in 2020 will be just the first spark of a long series of events that will hopefully be organised next year in other corners of the country. We have some many wonderful women in science in Belgium. It's time for the public to meet them and a Soapbox Science event is just the best format to make this happen. We hope that our speakers and their passion will be an inspiration for the future generations of scientists.
Dr. Lê Binh San Pham, team coordinator, communication officer at the Royal Observatory of Belgium. Scientist and science outreach enthousiast. Passionate about science and planets and about sharing science to everyone (LinkedIn: lebinhsanpham)
Dr. Arianna Piccialli, researcher in planetary atmospheres at Royal Belgian Institute for Space Aeronomy. Passionate about planets, our solar system, science outreach, diversity&inclusion (Twitter: @apic79, LinkedIn: ariannapiccialli)
Dr. Christine Bingen, studies atmospheric composition at the Royal Belgian Institute for Space Aeronomy. Her favourite engagements are public outreach, addressing climate issues and promoting inclusion and gender equality.
Dr. Marie Yseboodt, scientist at the Royal Observatory of Belgium studying the rotation and interior of Mars, Mercury and icy satellites (Twitter: @ysebm, LinkedIn: marieyseboodt)
Dr. Karolien Lefever, astronomer and atmospheric scientist, responsible for communication & public outreach at the Royal Belgian Institute for Space Aeronomy. Disposing of a strong scientific curiosity herself, she loves sharing her enthusiasm for science with young and old.
Lucie Lamort, communication officer at the Royal Belgian Institute for Space Aeronomy, has a passion for curiosity (Instagram: @lucyinthequarks, LinkedIn: lucie-lamort)
Contact: Royal Observatory of Belgium, avenue circulaire / Ringlaan 3, 1180 Brussels, Belgium
Email: soapboxsciencebrussels@oma.be
Soapbox Science Brussels Facebook: https://www.facebook.com/SoapboxScienceBrussels/
Soapbox Science Brussels Twitter: https://twitter.com/SoapboxScienceB
Sponsors
We are grateful to our sponsors for helping us to bring Soapbox Science to the Streets of Brussels with both their financial and logistical support.
If your institute wish to contribute to our event, please contact us at soapboxsciencebrussels@oma.be