Soapbox Science Milton Keynes
In 2016 and 2017 and 2018, we brought Soapbox Science to Milton Keynes and we are getting ready for 2019! Held in a shopping mall, the MK event always attracts a really diverse crowd making it a fantastic opportunity to share science and inspire the next generation of scientists.  Ground-breaking research in STEM is happening right here on our doorstep at the unique university and research institutions in the MK region. As our organising committee comes together from the Open, Cranfield and Buckingham Universities as well as Rothamsted Research, we are building links between the institutions, and really enjoy the networking opportunities this provides for organisers and speakers alike.
The Team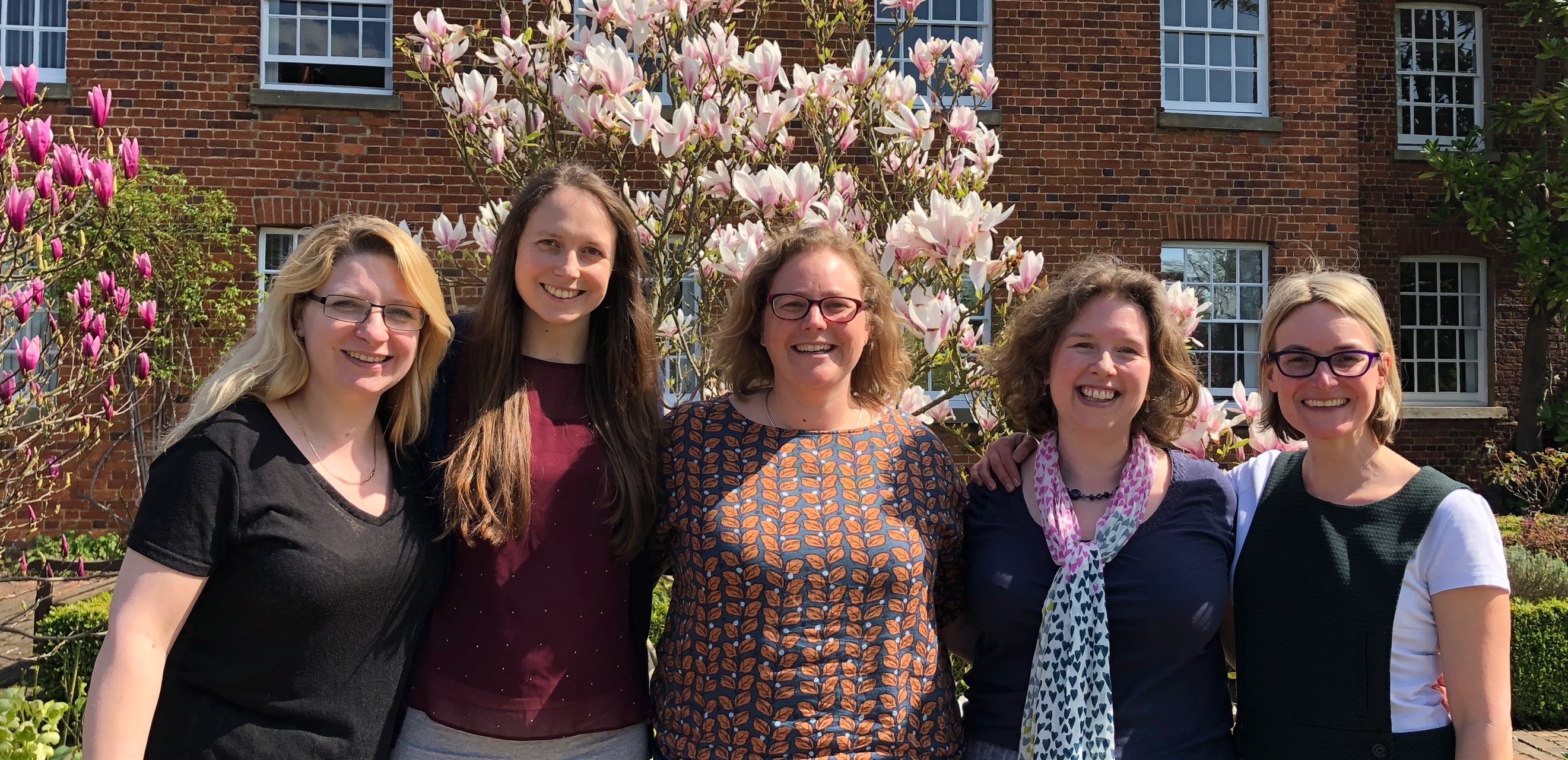 Photo (L-R): Gill Hill, Laura Crook, Julia Cooke, Clare Humphries, Jack Hannam
Julia Cooke is a Lecturer in Ecology at The Open University.  She is a plant ecologist who uses traits to explore ecological strategies. Clare Humphries is the Water, Energy and Environment Information Specialist at Cranfield University. Her job is based in the library but she also get to spend lots of time talking to researchers. Jacqueline "Jack" Hannam is a Senior research fellow also at Cranfield – she loves soil and uses mapping and modelling to determine how soils change in space and time. She also works with farmers to devise practical solutions for sustainable soil management whilst also growing enough food.  Gillian Hill is a Psychology lecturer and researcher at the University of Buckingham.  She researches creativity and particularly everyday insight moments, which are sudden Aha or Uh-oh moments of new understanding.  Laura Crook is the Programme Co-ordinator for the Smart Crop Protection project at Rothamsted Research. She works on the day to day running of the project and also a research technician conducting glasshouse experiments investigating herbicide resistance in black-grass, the biggest weed problem facing arable farmers in the UK.
Past Events