Soapbox Science Munich
After a successful introduction to Germany in Berlin, Munich also wanted to bring this format of interactive science communication to the people. We were inspired by the format that brings science to the streets, since no similar events have happened in Munich so far.
Talks are in both English and German and promise to be easy to understand and inspirational!
The organizers are a team of scientists from different nationalities living in Munich, where we study a range of topics within life sciences. We organise this event to fulfil our common goals: make science available for people of all backgrounds and ages, and empower future female scientists.
The Team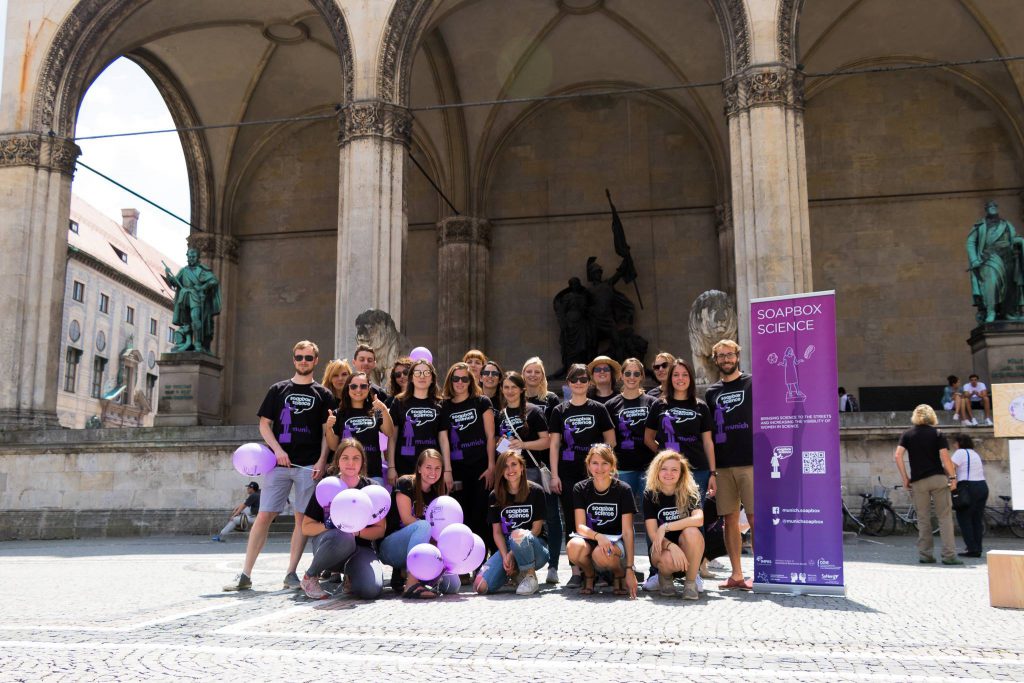 Efsun Annac, PhD in Neuroscience
Judita Huber, @juhuudi PhD student in Neuroscience, Ludwig Maximilian University of Munich, Graduate School for Systemic Neurosciences
Cilia Jaeger, Master student in Neuroscience, Ludwig Maximilian University of Munich, Graduate School for Systemic Neurosciences
Johanna Kobler, PhD student in Neuroscience, Technical University of Munich, Graduate
School for Systemic Neurosciences
Viktoria Korzhova, Coordinator of IMPRS-LS, Max Planck Institute of Biochemistry
Liliana Pedro, PhD student in Neuroscience, Ludwig Maximilian University of Munich, Graduate School for Systemic Neurosciences
Becky Sadler, PhD student in Neuroscience, Ludwig Maximilian University of Munich, Graduate School for Systemic Neurosciences
Ines Moskal, Master student in Medical Physics, Ludwig Maximilian University of Munich
Sponsors
Past events
Find out about past events and speakers in Munich: