Soapbox Science Ponferrada
The first SOAPBBOX SCIENCE edition of Spain will be held in 2023, at the city of Ponferrada. Located in NW Spain, Ponferrada is home to an outstanding Knights Templar castle while it was also the site of one of the first coal plants in Spain. It is a recommended stop through on one of the Camino de Santiago pilgrimage routes.
Contact: soapboxsciencespain@gmail.com
Event date: 17/06/23 10:30 – 13:30
The Team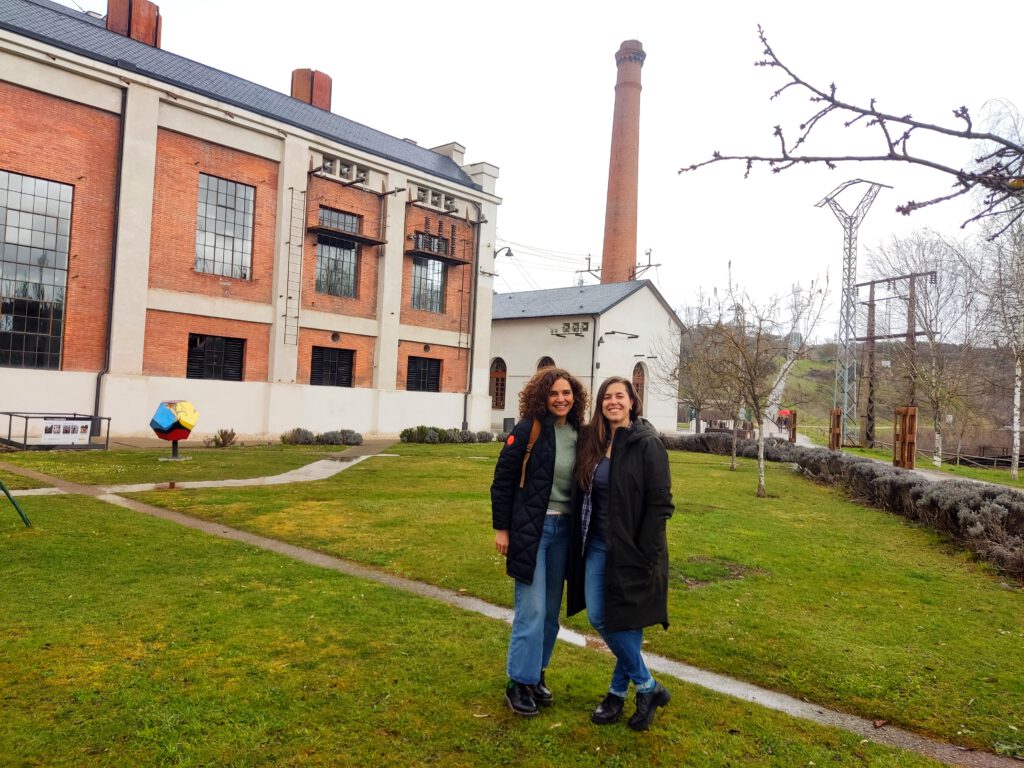 Almudena Sánchez de la Muela, with a background in microseismicity analysis and geophysics, she has recently worked for the SENSE project and now works in the R & D & innovation area of CIUDEN on the launch of national RRP energy storage and green hydrogen production projects (NextGenerationEU). As a fan of science communication and Community Science, Almudena organized the outreach workshop 'What happens beneath our feet?' in the Chilean Andes and found out about SOAPBBOX SCIENCE while doing her PhD in London. She proposed to organize the first SOAPBBOX SCIENCE of Spain in Ponferrada to promote new scientific activities in El Bierzo, defined as one of the work regions of the EU Just Transition Mechanism.
Conchi Fernández Diez graduated in Sociology and Marketing and is now a PhD candidate in industrial heritage, for which she is studying the relationship of women with the mining world. Conchi coordinates museums, heritage and culture at CIUDEN, where gender is a key topic in defining the cultural schedule. Some examples of activities organized by CIUDEN are Científicas con Energía, La Central Divulga and La mina también fue cosa de mujeres.
Sponsors
Any expressions of interest for sponsoring SOAPBOX SCIENCE Spain events will be very welcome. If you represent any institution interested, please contact the team at soapboxsciencespain@gmail.com.