It has been an exciting 2 years hosting some of Nigeria's leading ladies in STEMM. We are so pleased to bring back the Soapbox Science Lagos, event in November! The public has continued to offer positive feedback over the past two years and this year another set of women in STEMM are set to share their science again! Our Soapbox Science event is just the best format to make this happen. We hope that our speakers and their passion will be an inspiration for future generations of STEMM professionals. Join us on 6 Nov 2021, from 1 – 4pm on YouTube @soapboxlagos. The event will be streamed live, for all to enjoy. Come see our leading Nigerian female scientists, showcase the exciting world of Science, Technology, Engineering, Maths and Medicine. Connect with the Soapbox Science Lagos November team on Twitter and Instagram.
Sponsors

We couldn't run this event without the generous logistical and financial support of our sponsors.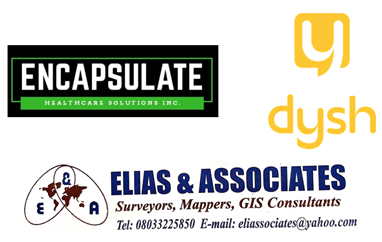 Details of the location and timing of the event
Date: 6 November 2021
Location: Online (streaming live on all our social media platforms @soapboxlagos)
Time: 1 – 4 pm.
Speakers
Selected from a competitive pool of researchers, our speakers will be sharing their work in Science, Technology, Engineering, Mathematics and Medicine . The speakers and their discussion topics are:
Moyinoluwa Akintunde, University of Ibadan, "The making of useful products by bacteria, when they use farm wastes as food"
Dr Rebecca Chukwuanukwu (@beckytchuks), Nnamdi Azikiwe University, "Afraid of getting vaccinated against COVID? Understanding your immune system and the concept of vaccine immunotherapy"
Estelle Mbadiwe, Ducit Blue Foundation, "Leading with your value: Reducing Antibiotic resistance"
Professor Akhere A. Omonkhua, University of Benin, "Can medicinal plants be used to treat diabetes?
Miss Ifeoluwa Peace Oladapo, EHA Clinics, "Scientific facts about the parasite, Toxoplasma gondii"
Dr Oluwakemi Oyelowo (@FChemmy), University of Lagos, "The role of some edible seeds in human reproduction"
Dr Olubunmi Josephine Sharaibi, Lagos State University, "The Role of Medicinal Plants in Infertility Treatment"
Discover our 2021 speakers: