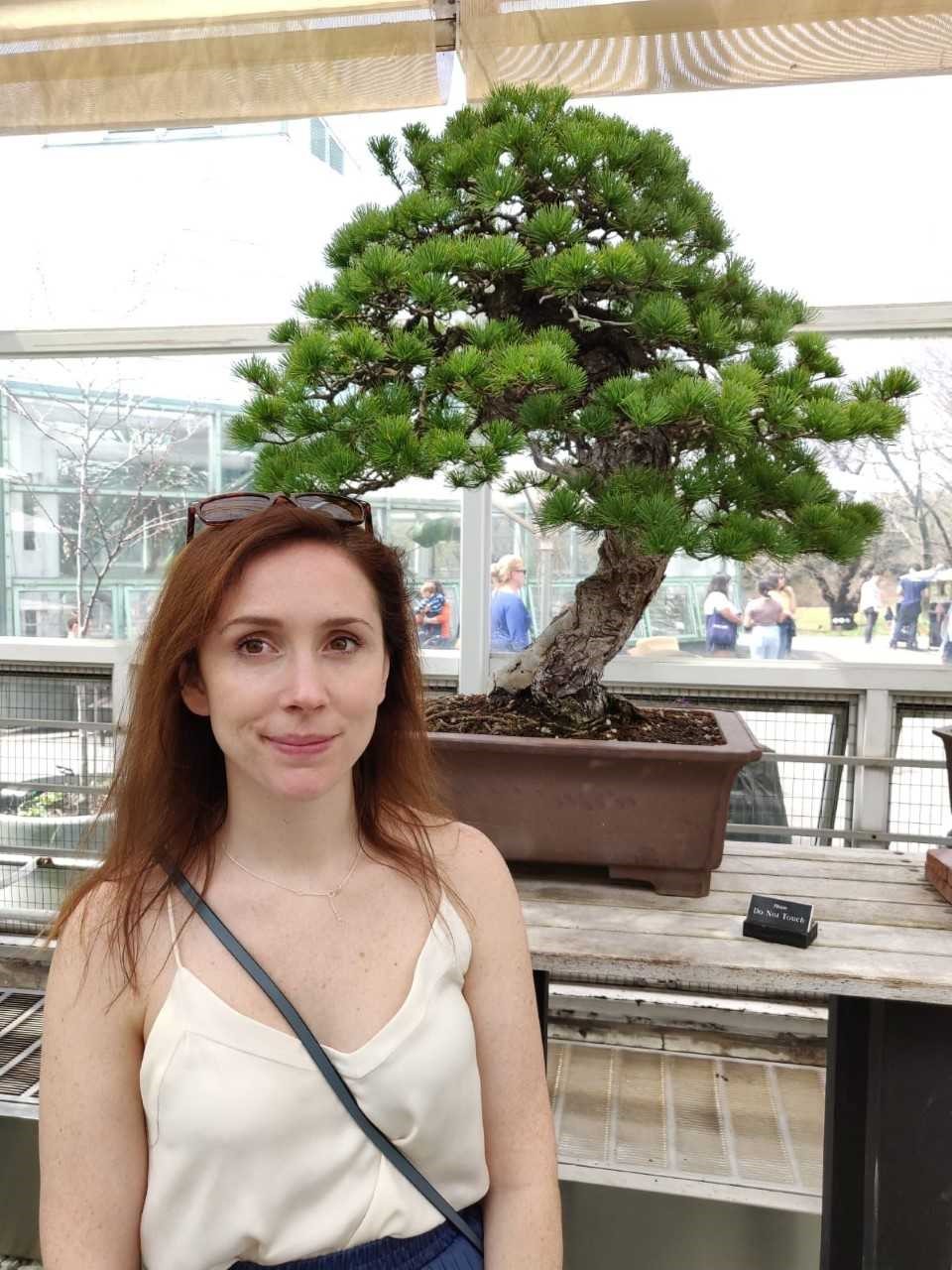 Dr. Louise Anne Moyle (@DrLouiseMoyle), a Post-doctoral Fellow at the Institute of Biomaterials and Biomedical Engineering at the University of Toronto will be taking part in Soapbox Science Waterloo on June 9th with the talk "Bulking up: making muscle in a dish!"
 SS: What is your earliest memory of being excited by science?
I've always been a curious person and science is the art of asking questions! I grew up on the English coast and remember as a kid hunting for fossils on a beach with my uncle – my one and only find was the club spine of an echinoid (similar to a sea-urchin). The idea that clues from an ancient world could be preserved and were just on the beach waiting to be discovered was amazing to me!
SS: What is the most fascinating or surprising aspect of your research/work?
I'm always surprised when I get a result that I don't expect – we aim to be unbiased when analyzing our data, but you always have your hypotheses (theories) to test. When you repeatedly get a different result than your hypothesis would suggest, it challenges you to dig deep and find out what it means.
SS: What is the funniest or most memorable thing that has happened to you while working in science?
Life as a scientist has given me some amazing opportunities to travel – a few years ago I received a travel award from the British Council to attend a regenerative medicine conference in Kazakhstan with the aim to build partnerships in research and innovation. Whilst we were in the city of Almaty, a marathon was held, and we decided to sign up (just for 10km). Running through the beautiful old capital with my fellow British and Kazak scientists was something I'll never forget.
SS: What attracted you to Soapbox Science in the first place – and what are you most looking forward to in taking part?
I saw one of the Soapbox Science events in London a few years ago and thought it was a great idea – I love any opportunity to challenge the idea that scientists are old men. Since then, I moved to Toronto and was excited to hear that Soapbox Science is in Canada too. There's so much interesting research going on in Ontario, so I can't wait to hear what the other speakers are up to.
SS: If you could change one thing about the scientific culture right now, what would it be?
It would be to normalize talking about science in daily conversations. Science is changing the world we live in, so why not be informed to the best of our abilities?
SS: What's your science superhero power?
If I was able to have a scientific superhero power it would be to have microscopic vision, so that I could see what cells were doing without needing any equipment.
SS: Do you have a few words to inspire other female scientists?
This is a quote by Rosalind Franklin, an under-recognized female scientist who co-solved the structure of DNA (amongst other things). "You look at science (or at least talk of it) as some sort of demoralizing invention of man, something apart from real life, and which must be cautiously guarded and kept separate from everyday existence. But science and everyday life cannot and should not be separated. Science, for me, gives a partial explanation for life. In so far as it goes, it is based on fact, experience and experiment."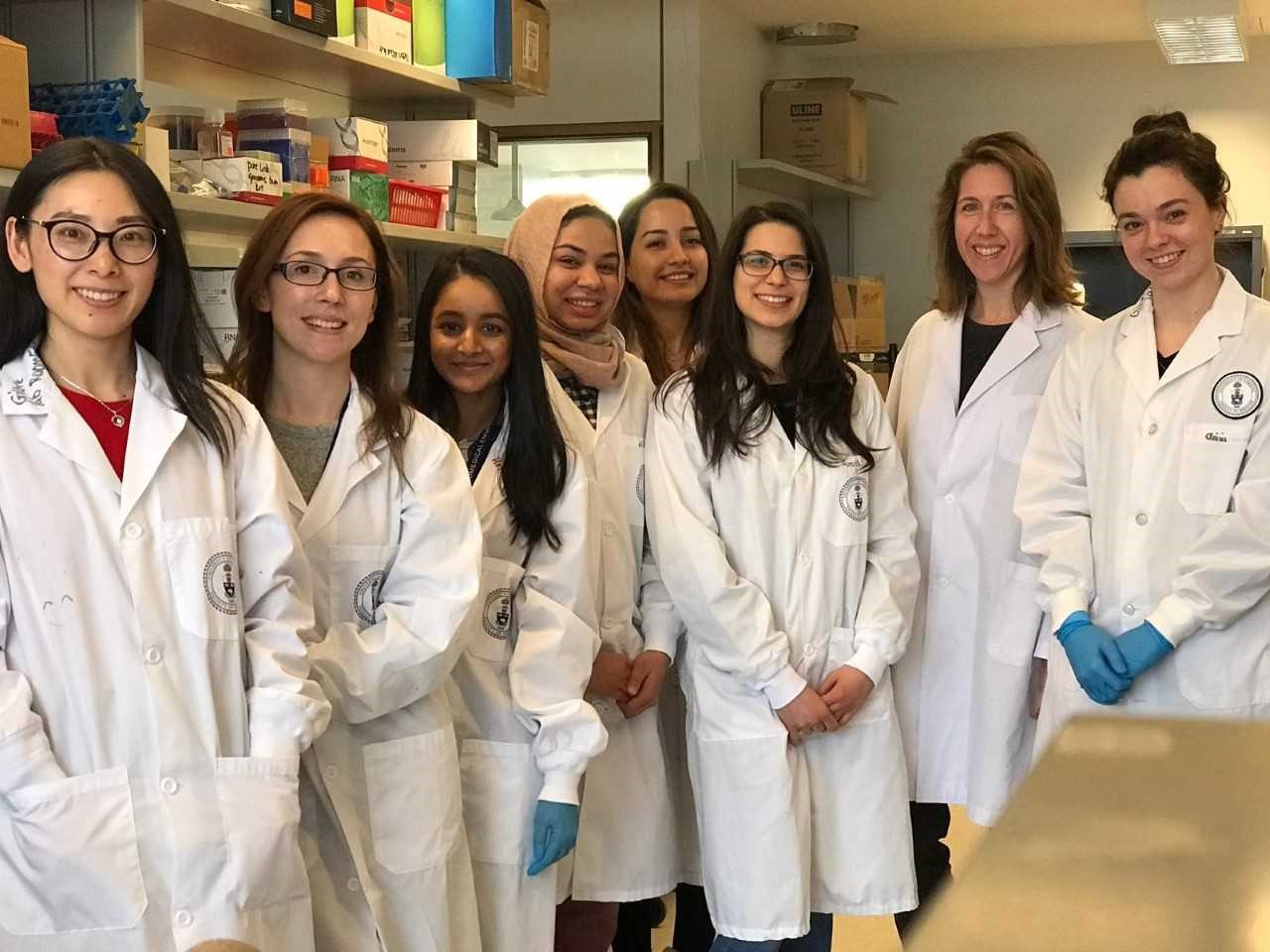 SS: What is a typical day like for you?
Being a scientist means every day is different. I work in what's known as a 'wet lab', meaning that I'm at the lab bench most days growing cells and performing experiments with team members. I also spend time writing up my results into scientific papers, going to meetings, organizing and attending conferences and applying for grants to (hopefully) fund the exciting new research questions I'd like to pursue.
SS: Do you have anything else you'd like to tell us about?
We don't spend all our lives in the lab – this is a picture of our lab last Christmas holidays ice-skating in Nathan Philips Square!