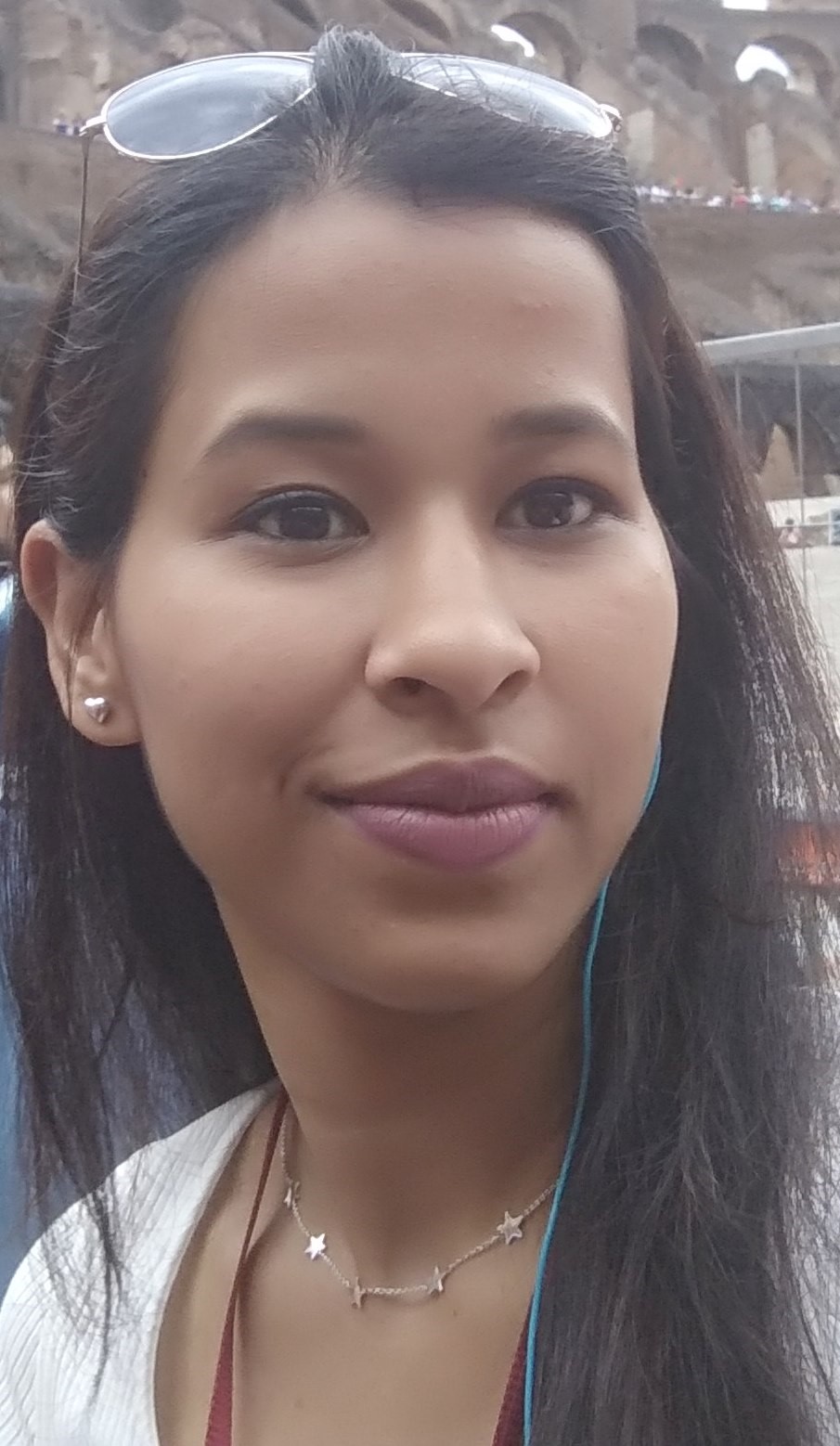 Pallavi Kumari is a Biophysicist working on the effect of a new class of organic salts, known as ionic liquids, on cell membranes and cells. She is a PhD student in the School of Physics, University College Dublin (UCD), Dublin, Ireland. She will be taking part in Soapbox Science Dublin 2019 with the talk: "Organic Salts on Cells". 
Soapbox Science: how did you get to your current position?
Pallavi Kumari: When I was in my bachelor's degree, I began to understand physics more, and enjoyed problem solving and doing experiments in the laboratory a lot. I used to spend more time running laboratory experiments on physical techniques to understand how that works to give us answers to physics questions. I remember the first experiment I ever did; it waswith a simple pendulum to investigate simple harmonic motion. I also remember a day when I was doing an experiment about Newton's ring, and helped my friends by explaining how it works. Whenever there were problems with electricity and electric devices in my home, I was drawn to fix the problem, e.g., I fixed most short-circuiting issues and made the power supply work.  So, it wasduring my bachelor degree that I decided to become a researcher in Physics and I worked towards that. After finishing my M. Tech from Indian Institute of Technology (IIT) Delhi, India, I was looking for a PhD position. Luckily, I found an available PhD position in an emerging research field of biophysics advertised in Dr. Antonio Benedetto's research group in the School of Physics at University College Dublin, Ireland. And here I am today,  half way through my PhD.
SS: What, or who, inspired you to get a career in science?
PK: My father, challenges and limitless science. My father always encouraged me to think critically and motivated me to study physics and mathematics. Physics was a very interesting and challenging subject for me during my intermediate degree, so I chose physics (honours) for my bachelor's degree. Challenges always attract me, and thrill keeps me going. I discover my strength and gain confidence every time I come out of a new challenge successfully. I push my limits a little further every time!
SS: What is the most fascinating aspect of your research/work?
PK: I learn something new every day. And I also love the  multi-disciplinary nature of what I do. My research work is a combination of all: physics, chemistry and biology. I am a physicist by research background. In my research, I use physical techniques such as atomic force microscopy (AFM), large scale neutron scattering and various other complementary techniques. With the use of such techniques, I study physics behind the interaction of a new family of organic salts with biological samples such as cell membranes and cells at nano-scale. These salts have the potential to facilitate drug delivery into cells.
SS: What attracted you to Soapbox Science in the first place?
PK: Most importantly, two things:
Sharing my research which is limited to the researchers working in this field with a broad and general audience. I want to give people a feeling of ongoing research which may impact society in the long term.
Visibility and involvement of women in science. I work mainly in collaboration with various research groups. In general what I have observed is that in my field I have less females colleagues than male ones. Also, if I think of a researcher in general, male figures come to my mind first. We are lacking visible women role models in my research field. E.g., if you see Nobel prize winners in physics, you will find that they are mainly male. So, it is important that women researchers are seen and heard. I feel it is important to have a strong and positive impression of female researchers in everybody's mind.
SS: Sum up in one word your expectations for the event.
PK: Stimulating
SS: If you could change one thing about the scientific culture right now, what would it be?
PK: Job security and stability. Research progress is very important for our society and the world. Science needs more young researchers, but job insecurity is a reason that many capable minds are lost in academia in particular.
SS: What would be your top recommendation to a woman studying for a PhD and considering pursuing a career in science?
PK: Science needs you and your attention ladies! Keep doing smart work!