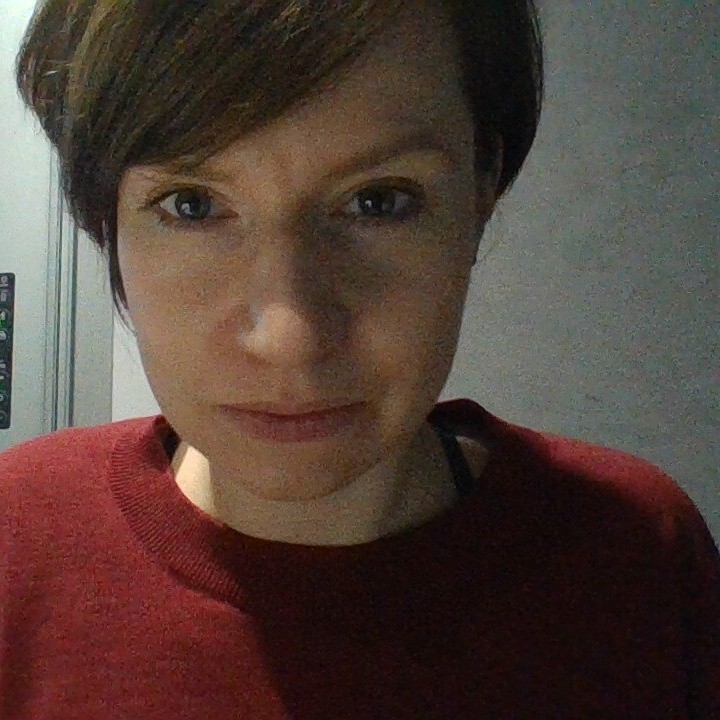 Dr Nicole Beisiegel (@NicoleBeisiegel) is a Research Fellow in the School of Mathematics and Statistics at University College Dublin. She completed her MSc in Mathematics at the University of Hamburg, Germany and received her PhD from the School of Integrated Climate System Sciences at the University of Hamburg. She moved to Ireland and University College Dublin in early 2016. Her research focusses on numerical methods in the geosciences. She has a particular interest in extreme storm waves and coastal flooding. She is now applying the methods she has co-developed to hurricane storm surge with the goal to eventually improve flood predictions.
She will be taking part in Soapbox Science Dublin 2019 with the talk: "How big storms move big boulders and big computers save our coasts"
Soapbox Science: Nicole, how did you get to your current position?
I am currently a research fellow in the School of Mathematics and Statistics at University College Dublin. My current position is a two-year project that is funded by the Irish Research Council. Every year they accept applications from postdoctoral researchers, i.e. scientists with a PhD. You basically write a couple pages about what you would do if they gave you money. In the end, the best of those proposals get funding. My project is about improving storm surge predictions and flood forecasts.
SS: What, or who, inspired you to get a career in science?

I think ultimately my PhD advisor which – I know – is unusually late. I grew up in a family of 7 children where money was always a problem and outdated views on how girls don't need a good education was the prevailing thinking. I left school age 16 to take on a full time job that I absolutely hated, but that I also couldn't leave as I became my own provider shortly after turning 17. The years following that were a financial struggle and as much as I could I put every last bit of time into taking free afternoon classes to get a better education. I knew that if I wanted to improve my life, education was the way to go. So, I managed to get into a government funded program that allowed me to attend full time school for a year to get A levels. I knew that with a government loan and if I worked at least one side hustle – sometimes even more – at all times, going to university was an option now! My original plan to study English afterwards fell through because as it turns out it required a language certificate which, living paycheck to paycheck, I just couldn't afford. Since I was always good at maths, I decided to study maths. "How hard can it be?". I can tell you now that it was very hard. But also very interesting and rewarding. I liked the challenge and got my MSc with first class honours. I then successfully applied for a PhD position in computational maths because it seemed a natural thing to do. That was where I met the man who would forever change what I thought I could do with my life: My PhD advisor Jörn. His encouragement and support convinced me that science was what I wanted to do! Still to this day, he remains one of my most trusted advisors.
SS: What is the most fascinating aspect of your research/work?
The most fascinating aspect is that I can use maths and computer programming to better understand the Earth and things that happen on our planet, such as extreme events. I am working towards understanding and predicting floods and storm surges better with the goal to be able to warn and inform people better. It feels good to work on something that is relevant to society.
SS: What attracted you to Soapbox Science in the first place?
I love the concept of bringing science to the street! I think especially in my field, where there aren't many women, it is important to show that maths and science is not just for men. Also, over the years, I have met so many people who are almost afraid of maths or hear about what I do and wonder: "Huh? This is maths?", and I want to actively contribute to changing that!
SS: Sum up in one word your expectations for the event.
Curiosity.
SS: If you could change one thing about the scientific culture right now, what would it be?

I would make it more inclusive. If you look at statistics, you'll find the prevailing demographic to be men that come from at least a middle class backgrounds. My own experience is that if you don't have the male and/or middle class privilege – of which I don't have either – it is just so much harder on so many levels. You might not be able to afford the education you need, to be taken seriously and ultimately to get promoted. The way I grew up I am extremely prone to accepting bad treatment, too and the current culture at universities sometimes takes advantage of that. Sexism definitely is a big issue, too, but seeing how many wonderful people work against this current culture, I am hopeful for the future.
SS: What would be your top recommendation to a woman studying for a PhD and considering pursuing a career in science?
Believe in yourself! Everybody can be a scientist, no matter where you come from. Especially now as we're facing global challenges such as climate change, we, as a society, just cannot afford to not have all hands on board.