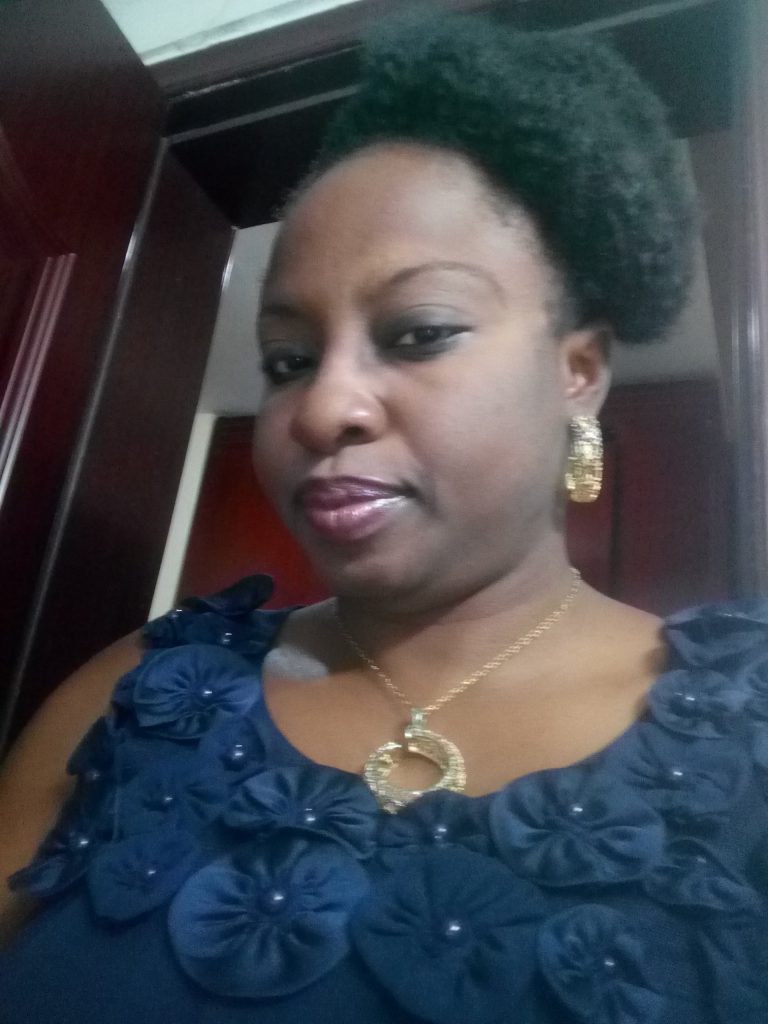 Dr Olukemi Titilope Olugbade (@titikemi2010), African Field Epidemiology Network (AFENET) / Obafemi Awolowo University Teaching Hospital, is taking part in Soapbox Science Lagos on 23rd November with the talk: "Platforms of Expression: Science, Soapbox and Social Media in Disease Surveillance" 
How did you get to your current position?
Thank you for your question. I got to my current position, by the personal decision I took to combine my expertise and interests, and advance my career. I am currently a physician-researcher and medical epidemiologist.
What, or who, inspired you to get a career in science?
My inspirations were childhood curiosity, the passion to develop solutions, seeing things differently, recognising trends & patterns, and being observant. Also, my Mum was an educational administrator, so naturally she guided and encouraged my science interests, invested in my science education and subsequently supported my science career.
What is the most fascinating aspect of your research/work?
Everything about my field of practice is interesting. I work in the hospital, in the community, in the laboratory and remotely. I get to manage, solve and provide health interventions and solutions related to populations, public health and pathogens. 
What attracted you to Soapbox Science in the first place?
What attracted me to Soapbox Science is the surreal feeling I got when I found out the inspiration and motivation behind the idea. I connected with the vision immediately, because it represents three concepts I believe in: science, education, and inclusion.
I see how much Soapbox Science has grown, how it is spurring young people to love science, and lets them know that science is not abstract, but that it's real, applicable to everyday life and that it's exciting and fun. 
Sum up in one word your expectations for the day:
I expect interesting engagements and questions from the public and the non – science community.
I look forward to making new friends, meeting new potential collaborators, discussing what I have worked and I'm working on in my field of practice, mentoring people and encouraging young ladies to consider science as a career path.
If you could change one thing about the scientific culture in Nigeria right now, what would it be?
What I would want to improve would be the way science is taught. Science should be taught in an interesting and exciting way that makes it easy to relate to, appealing, practical in its application and hands-on.
In primary, secondary and even at the tertiary levels there's the impression science is for nerdish, boring, anti-social or introverted people, also that STEMM is difficult, abstract, and boring. Many science students are not encouraged and there's little reward or recognition for breakthroughs in our environment, compared to music, acting and entertainment. 
Many brilliant, innovative and creative people have left science, mid-stream, or even after graduation because of the rote way science is taught and delivered in our academic institutions in Nigeria. We should demystify the misconceptions that science is only for "geniuses" and "crammers". These narratives and stereotypes should change. and we celebrate and motivate our own. 
Another thing I would like to see is the practical application of sciences and STEMM to solving problems in Nigeria. Young people are designing applications, software, medical devices, agricultural solutions, energy and power solutions and using genomics, data science and artificial intelligence to solve myriads of problems globally. We have a lot of persons in STEMM, however these interventions are not applied to our country specific problems. We have not optimised these skills, in the STEMM fields, and our STEMM gurus keep leaving as there's no environment for them to thrive.
The government should partner with universities, academic institutions and young scientists to rapidly scale up these solutions, and adapt them to improve our economy and STEMM strengths.
Post graduate STEMM programmes and research should be grants funded and invested in with good mentorship, transparency and accountability. This will encourage Nigerian scientists to do more research, gain global recognition, reduce brain drain and improve our rankings.
What would be your top recommendation to a woman studying for a PhD and considering pursuing a career in academia?
My topmost recommendation is Start Early! Science is a lifetime commitment and it's a demanding journey.
So it's important one gets on the journey with clarity of purpose in good time. In between the journey, will be school, work, more school, work, more school, marriage, spouse, family, more school, research, more school….. 
You keep learning and growing, and the learning never ends. You need a good support system and be able to ace self and time management.
For a woman considering a PhD, Know which STEMM field you're interested in, Identify mentors, Identify a good institution whose culture, traditions, location, methods and modules fit what interests you and what you want to major in as either a researcher, scientist, academic or all of the aforementioned. Be available to learn. Volunteer to participate in events and activities related to your areas of interest and expertise, as this increases your value and visibility.