Soapbox Science Berlin
Berlin is a hub of knowledge and culture. There are a lot of different research institutes focussing several different fields. The cultural diversity is immense, still when it comes to women in science Berlin has a surprisingly low percentage. The idea that we could make difference in increasing that percentage by using this unique platform brought us together.
Read the blog about bringing Soapbox Science to Germany!
The Team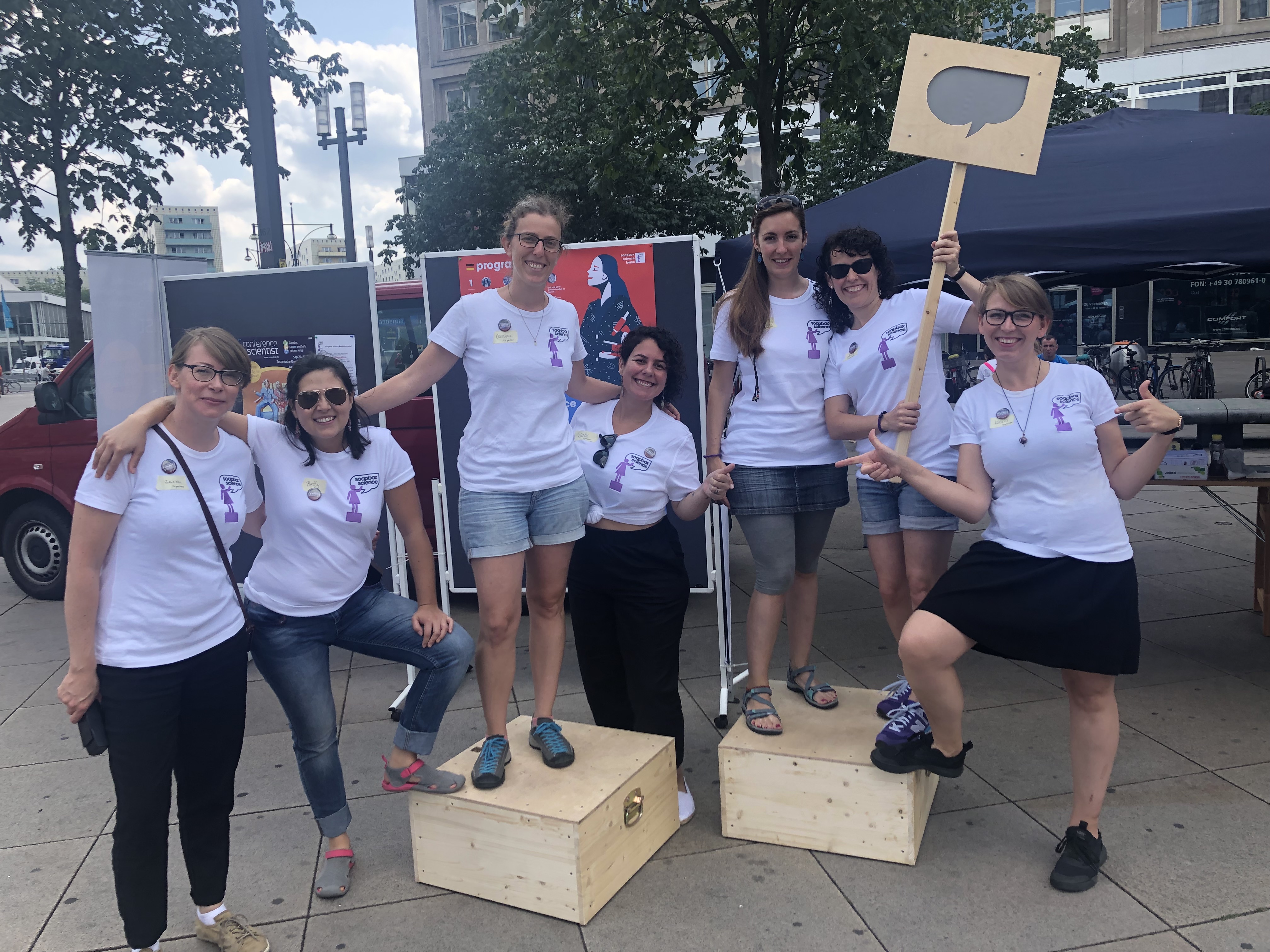 Carolina Doran, Postdoc: Team leader
Gabriela Pimenta
Marta Alirangues
Ana Alonso
Betty Noriega
Franziska Stressmann
Marta is a PhD candidate and does the social media. Both Betty and Franzi are postdocs and both do event logistics and health and safety. Gabriela is a PhD candidate and also does social media. Ana is a postdoc and does advertisement.
Soapbox Science Berlin Facebook: @soapboxscienceberlin
Soapbox Science Berlin Twitter: @berlin_soapbox
Sponsors
These founding sponsors are the reason Soapbox Science now has the opportunity to grow not only in Berlin but also throughout Germany. Without their support and belief in this cause, we would not have been able to reach so far.
It would not have been possible to organize the Berlin events without the support of the Cluster of Excellence NeuroCure and the Einstein Center for Neurosciences Berlin. Their substantial financial contribution allowed us to invite speakers from different parts of Germany through travel reimbursements and the organisation of a post-event networking dinner. Both of these are crucial for promoting good scientific discussion across different STEMM fields. We are particularly grateful for their availability in working closely together with the team and providing indispensable support throughout the organisation process.
The Leibniz Institute of Freshwater Ecology & Inland Fisheries (IGB) has been a tremendous supporter of Soapbox Science Berlin since the beginning. IGB is a research institute with a highly interdisciplinary profile, researching questions of high scientific and/or societal relevance, such as those related to fish behaviour, freshwater quality and the effects of climate change on both. By providing substantial logistical and financial support, the IGB contributes to the success of this initiative.
Additional Event Sponsors
Thanks to the creativity and professionalism of the Hellweg team, Soapbox Science Berlin has four beautifully made and very robust soapboxes. Hellweg provided all the materials and constructed the soapboxes targeting our very unique needs. Our speakers will definitely present their work with a lot of style! Soapboxes were built in such a fantastic way that we can easily store them and keep on using them for many years to come.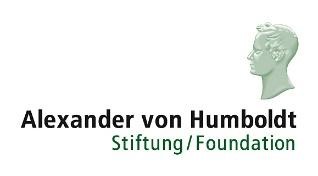 With the support of the Alexander von Humboldt foundation we will be able to sponsor speakers based outside of Berlin to join us in sharing their work and inspiring the future generations of scientists. We are extremely grateful and proud to join forces with this foundation in continuing to break the walls between science and society and in creating spaces where scientists and the public can talk and share knowledge, much like Alexander von Humboldt used to do over 200 years ago.

We are very excited about our partnership with the Lise Meitner Gesellschaft e.V. and with this, the unique opportunity of joining forces to bring awareness about the inequalities in science and empower minorities to stand up and share their work. Through this new connection we can share our experiences and prove that some actions can bring more equality to STEM. We are humbled by their initiatives such as I,Scientist (https://www.iscientist.berlin/) and are looking forward to the new challenges we can face together.
Past events
Find out about past events and speakers in Berlin: