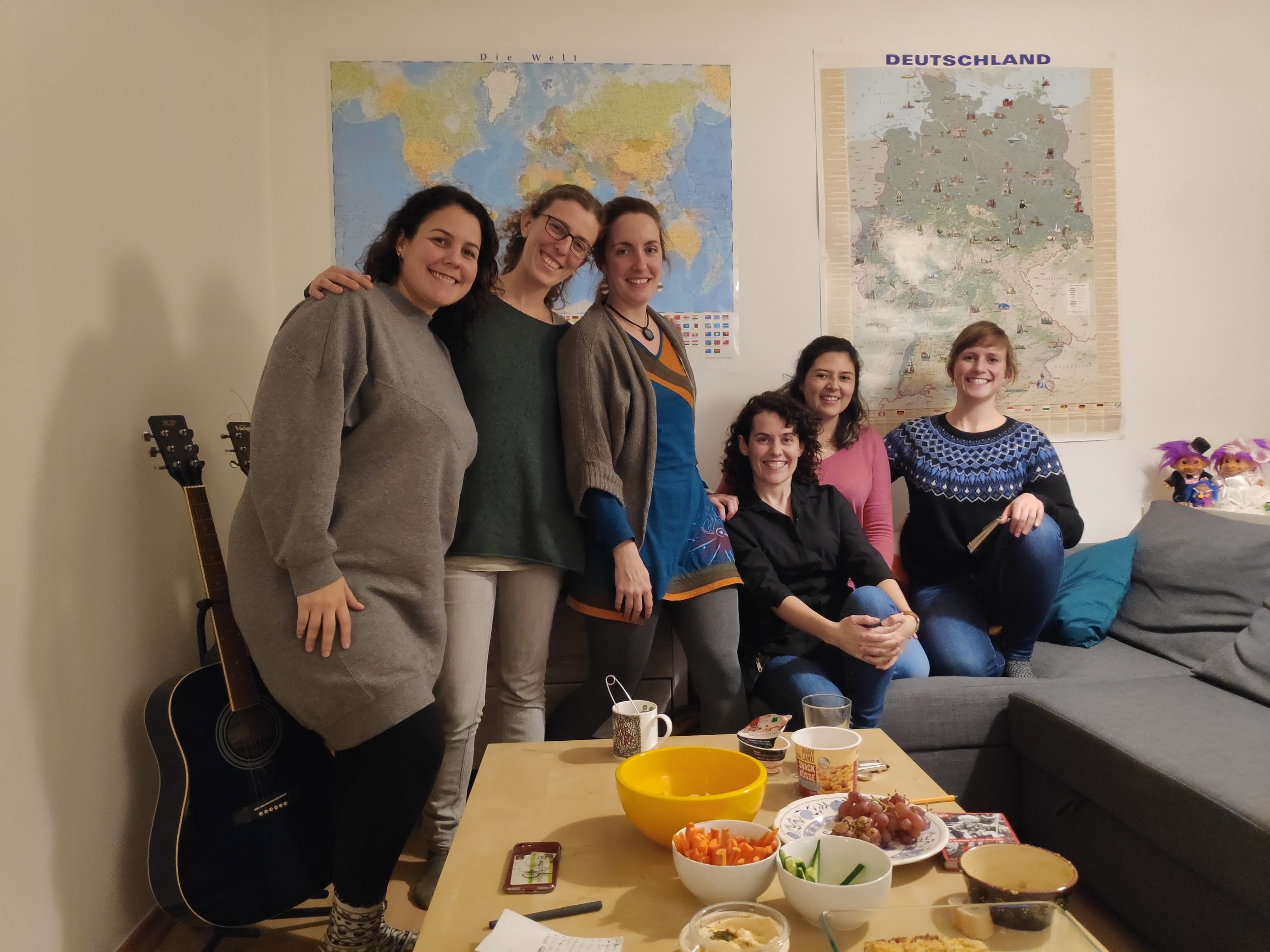 On the 22th of June 2019, 2-5pm, Berlin- Alexanderplatz will transform into a hub of scientific learning and discussion, as some of Germany's leading scientists stand on their soapboxes to showcase their science to the public. The event's mission remains the same: to help eliminate gender inequality in science by raising the profile, and challenging the public's view, of women and non-binary people in science. The event is free. If you'd like to see more about what Soapbox science looks like, have a look at our Facebook . Our local organisers in Berlin (pictured on the right) are a team of scientists from different nationalities living in Berlin, where they study a range of topics within the life sciences.
Details of the location and timing of the event

Date:  Saturday 22th June 2019
Address: Alexanderplatz (Under the clock)   
Time: 2pm – 5pm 
Speakers
This year we had a hard time selecting our 12 speakers from a competitive pool of researchers. They will be sharing their work in technology, science, medicine and engineering.
Dr. Heike Kalesse (@RSAtmos_LIM) , University of Leipzig , ''Weather kitchen – A recipe for clouds' / Die Wetterküche – ein Rezept für Wolken"
Dr. Maria Teresa Bautista Solans, Max Plack Institut for gravitational Physics- albert Einstein Institut, '' Go with the quantum flow / Mit dem Quantum-Strom schwimmen''.
Dr. Tanja Straka (@tanjastraka) , Leibniz Institute for Zoo and Wildlife Research , '' Bats in the City / Fledermäuse in der Stadt''
Dr. Susanne Wegmann,  Deutsches Zentrum f. Neurodegenerative Erkrankungen (DZNE), '' Good and evil: small protein droplets in the brain. / Gut und Böse: Protein-Tropfen im Gehirn''
Dr. Elisa Schaum (@PlanktonMenace), University of Hamburg/Centre for Earth System Science and Sustainability , '' The Algaegeddon – blessing or curse? / Algengeddon – Fluch oder Segen? ''.
Fatuma Mohamed (@imaan21), Grid Singularity GmbH, ''Enabling and advancing the transition into greener, democratised, decentralised and digitised electricity systems / Ermöglichung und Förderung des Übergangs zu umweltfreundlicheren, demokratischeren, dezentralisierten und digitalisierten Elektrizitätssystemen'.
Giulia Codenotti, Freie Universität Berlin , ''Triangles, pyramids, hypercubes: how we see the fourth dimension / Dreiecke, Pyramiden, Hyperwürfel: Wie wir die vierte Dimension sehen''.
Linn Voß (@linn_voss), German Federal Institute for Risk Assessment, '' "You shall not pass" – about nanoparticles in food /  "Du kommst hier nicht rein" – über Nanopartikel in unserem Essen''.
Yara Haridy (@Yara_Haridy), Museum für Naturkunde, '' Dinosaur Diseases: What can fossil bone tell us about ancient healing? / Dinosaurierkrankheiten: Was können uns Fossilienknochen über urzeitliche Heillung sagen?''.
Sarah A. M. Loos, TU Berlin, ''Entropy, or why does time only run one way? / Entropie, oder warum läuft die Zeit immer vorwärts''.
Rosa Doran (@rosadoran), NUCLIO – Núcleo Interativo de Astronomia,  ''Astronomy: From Stardust to Humans / Astronomie: Vom Sternenstaub zu Menschen''
Selin Kubilay (@selkubi),  IGB Leibniz Institute of Freshwater Ecology and Inland Fisheries, ''How are "Superbugs" created and how can we stop them? / Wie enstehen "Superbugs" und wie können wir sie stoppen?''
 Discover our 2019 speakers:
[print_gllr id=7071]
Founding Sponsors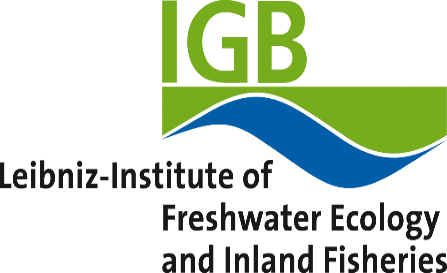 We couldn't run our event without the generous logistical and financial support of sponsors. Our Berlin events have been supported by the Leibniz Institute of Freshwater Ecology & Inland Fisheries (IGB) since the very beginning. IGB is a research institute with a highly interdisciplinary profile, researching topics of high scientific and/or societal relevance, such as those related to freshwater quality and processes, fish behaviour and the effects of climate change on it. By providing substantial logistical and financial support, the IGB contributes to the success of this initiative.
It would not have been possible to organise the Berlin events without the support of the Cluster of Excellence NeuroCure and the Einstein Center for Neurosciences Berlin. Their substantial financial contribution has allowed us to organise a post-event networking dinner which has proven extremely successful for promoting good scientific discussion across different STEMM fields. This year they have also contributed with new promotional materials, i.e. the new design for the postcards and posters that you can find in our social media. We are particularly grateful for their availability in working closely together with the team and providing indispensable support throughout the organisation process.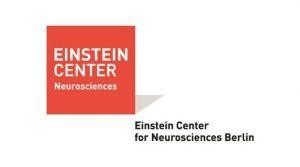 Sponsors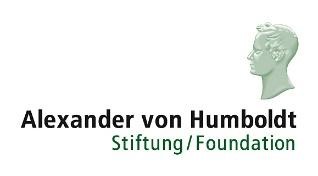 With the support of the Alexander von Humboldt foundation we will be able to sponsor speakers based outside of Berlin to join us in sharing their work and inspiring the future generations of scientists. We are extremely grateful and proud to join forces with this foundation in continuing to break the walls between science and society and in creating spaces where scientists and the public can talk and share knowledge, much like Alexander von Humboldt used to do over 200 years ago.

We are very excited about our new partnership with the Lise Meitner Gesellschaft e.V. and with this, the unique opportunity of joining forces to bring awareness about the inequalities in science and empower minorities to stand up and share their work. Through this new connection we can share our experiences and prove that some actions can bring more equality to STEM. We are humbled by their initiatives such as I,Scientist (https://www.iscientist.berlin/) and are looking forward to the new challenges we can face together.