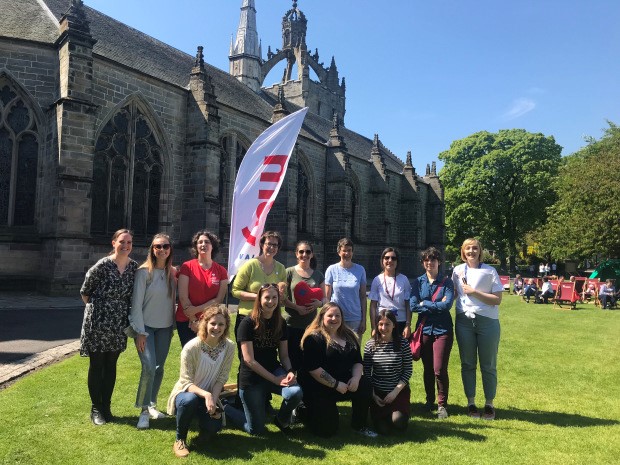 Soapbox Science returns to Aberdeen for the second year running! On Saturday 25th May 2019, 12-3pm, Aberdeen University's King's Lawn will play host to 12 wonderful scientists that will share their work with the public. This interactive event brings local women in science to the public to share their research, without a PowerPoint slide in sight! Speakers will cover a diverse range of topics including: cancer, Alzheimer's disease, ageing, microbiology, biodiversity, energy and the universe, and why you don't have to be a scientist to work in science. The event is free, and is part of the University's wider May Festival.
Meet the Soapbox Science Aberdeen local organising team
Sponsors

We couldn't run this event without the generous logistical and financial support of our sponsors. Soapbox Science Aberdeen is generously supported by funding from the University of Aberdeen's Public Engagement with Research Unit, May Festival, MRC Centre for Medical Mycology, British Science Association (Aberdeen Branch), The Wellcome Trust's Institutional Strategic Support Fund, and the Health Services Research Unit.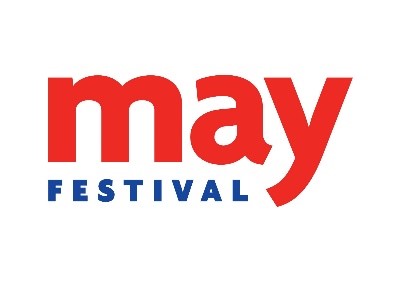 Details of the location and timing of the event
Date:  Saturday 25th May 2019
Location: King's Lawn, University of Aberdeen
Time: 12-3pm
Speakers
Selected from a competitive pool of researchers, our 12 speakers will be sharing their work in technology, science, medicine and engineering. The speakers and their discussion topics are:
Prof Angela Kydd (@angelabkydd), School of Nursing and Midwifery, Robert Gordon and NHS Grampian "We Need To Get Rid Of The Word 'Old'; It Tells Us Nothing"
Dr Samantha Le Sommer (@curexcomplex), Institute of Medical Sciences, University of Aberdeen "Dendritic Cells In Cancer – Friend Or Foe?"
Ms Lucy Sam (@lucysphd), Rowett Institute and James Hutton Institute, University of Aberdeen "I Just Don't Have Time (To Eat Healthy?)!"
Dr Ourega- Zoé Ejebu (@HERU_Abdn), Health Economics Research Unit (HERU), University of Aberdeen "Health Economics: The Caring Side Of Economics"
Miss Victoria Kinkaid (@vkinkaid11), University of Aberdeen "I Am Enough"
Dr Claudia Antolini (@CAstrocomm), The Roslin Institute, University of Edinburgh "A Growing Universe: From Old Light To Dark Energy"
Dr Virtu Solano-Collado (@Virtu_Solano), Institute of Medical Sciences, University of Aberdeen "Salmonella Typhi And The Immune System: Killing The Bad Bugs"
Ms Teresa Grohmann (@GrohmannTeresa), Rowett Institute, University of Aberdeen "What Do You Know About Your Glucose Metabolism?"
Ms Stefanie Doebl, Institute of Applied Health Sciences, University of Aberdeen "Patients' Experiences With The Healthcare System: Why Do They Matter?"
Mrs Stacey Dawson (@staceydawson_), University of Aberdeen "You Don't Have To Be A Scientist To Work In Science"
Ms Eline Dreesen, Institute of Medical Sciences, University of Aberdeen "Dementia: How To Get To A Cure?"
Dr Donna MacCallum (@dmmaccallum), Institute of Medical Sciences, University of Aberdeen "Magical Microbiology"
Discover our 2019 speakers:
[print_gllr id=6938]