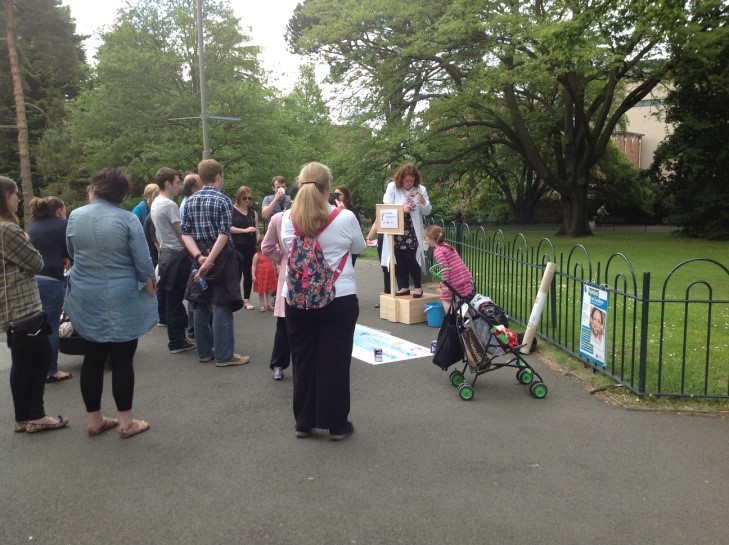 On Saturday 29th of June 2019, 2-5pm, twelve inspiring female researchers will take to their soapboxes outside the Ulster Museum to showcase their science to passers-by. This is the third time that this free event has been brought to Northern Ireland. The event aims to help eliminate gender inequality in science by raising the profile, and challenging the public's view, of women and non-binary people in science. If you'd like to see what Soapbox Science looks like in action, have a look at the Soapbox Science 2015 video
Meet the Soapbox Science Belfast organising team.
Sponsors

We couldn't run this Belfast event without the generous logistical and financial support of our sponsors. We are very grateful to the L'Oreal UNESCO For Women In Science Scheme, Queen's University Belfast and the Ulster Museum for supporting this initiative again.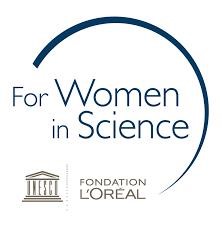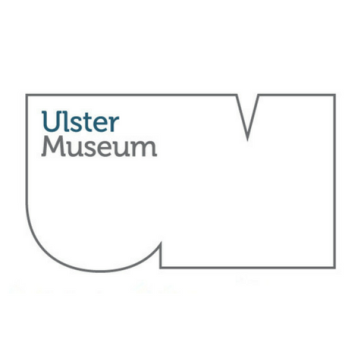 Details of the location and timing of the event

Date:  Saturday 29th June 2019
Location: Ulster Museum (around main and back entrances), Belfast BT9 5AB
Time: 2 – 5 pm
Organisers
Dr Geetha Srinivasan and Dr Cristina Lagunas
Speakers
Selected from a competitive pool of researchers, our 12 speakers will be sharing their work in technology, science, medicine and engineering. The speakers and their discussion topics are:
Miss Clare Brown (@clarethewheeze), School of Chemistry and Chemical Engineering, Queen's University Belfast "Making reactions go"
Dr Susan Clarke (@SusanAClarkie), School of Nursing and Midwifery , Queen's University Belfast "Designs from the Deep: how can marine organisms help to repair injured bones?"
Miss Jennifer Dicks (@JenniferDicks6), School of Chemistry and Chemical Engineering, Queen's University Belfast "CSI: Can you solve the crime?"
Dr. Lauren Ford, School of Chemistry and Chemical Engineering, Queen's University Belfast "Can seaweed save our food deficit, how to feed 9 billion people"
Dr Ioana Latu (@IoanaLatu), School of Psychology, Queen's University Belfast "The Science of Gender Bias"
Miss Sara Pidcock (@sarapidcock), School of Biological Sciences, Queen's University Belfast "Bacterial genetic diversity – what does it really mean?"
Miss Alanna Reid (@ReidAlanna), School of Biological Sciences, Queen's University Belfast "Saving your bacon. The science behind the smell of pigs and how it affects your pork" 
Dr Magdalena Rychlowska, School of Psychology, Queen's University Belfast "The secrets of smiles and laughter" 
Miss Pragya Sharma, School of Biological Sciences, Queen's University Belfast "Are Toxic Minerals Cure to Psoriasis – Ayurveda Answers"
Dr Malgorzata Swadzba-Kwasny (@GSwadzbaKwasny),  QUILL Research Centre, Queen's University Belfast "Don't believe in chemical-free carrots! " 
Dr Katerina Theodoridou (@kattheodoridou), Institute Of Global Food Security, Queen's University Belfast "Insects in animal production: a mini-solution to a global issue?" 
Dr Monika Ziminska (@MZiminska), School of Pharmacy, Queen's University Belfast "Engineered hydrogels for bone regeneration"
Discover our 2019 speakers:
[print_gllr id=6994]