Centre:MK is a big and busy shopping centre, which attracts a broad cross section of people running errands, shopping and socialising.  We are thrilled to be bringing Soapbox Science back here for a fourth year. Hosting our event in Centre:MK, provides the unique opportunity for both shoppers to learn about science straight from scientists, but also for 12 female scientists to share their science with an incredibly diverse audience, including many who might not normally attend a science event.  This year we have twelve amazing presenters sharing their knowledge and passion about many science topics, from manufacturing cars and aircrafts, to fossils, rocks, climate change, the value of water, fatbergs, farming and more.
Meet the Soapbox Science Milton Keynes local organising team

Details of the location and timing of the event

Date:  29 June 2019
Location: Middleton Hall, Centre:MK, Milton Keynes
Time: 12-3pm
Sponsors
We couldn't run this event without the generous logistical and financial support of our sponsors.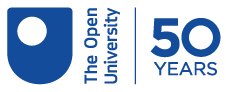 Speakers
Selected from a competitive pool of researchers, our 12 speakers will be sharing their work in technology, science, medicine and engineering. The speakers and their discussion topics are:
Cassie Sims (@SimsCassie , @casssiesims) Rothamsted Research "Scents and smells: communicating with chemistry"
Cynthia Adu (@CynAdu) Cranfield University "What?! Your car is made from paper?"
Sophie Alexander (@SophiMAlexander) The Open University "Time travel, climate change and the oceans"
Alice Fraser-McDonald (@AliceFraserMcD1) The Open University "Landfill site trees: do they contribute to global warming?"
Cordelia Mattuvarkuzhali Ezhilarasu (@kulal_ezhil) Cranfield University "Tender Loving Care (TLC) for aircraft" 
Dr Barbara Kunz (@KunzBE, @bara.kunz) The Open University "How to read rocks; from tiny observations to big conclusions"
Natalia Jawiarczyk, Cranfield University, "Fatberg science"
Emmeline Gray (@emmelement) The Open University "Tiny fossils can help predict the future"
Kelly Jowett (@kelly_jowett) Rothamsted Research and Reading University "Helping beetles to help our farmers"
Dr Andrea Momblanch (@AndreaMomblanch) Cranfield University "Can you guess the value of water?"
Raheeg Alamin, Cranfield University "Let's have a close look at aircraft wings!"
Dr Vasthi Alonso Chavez (@VasthiAlonso) Rothamsted Research "Helping to reduce food loss using maths"
Discover our 2019 speakers:
[print_gllr id=6445]