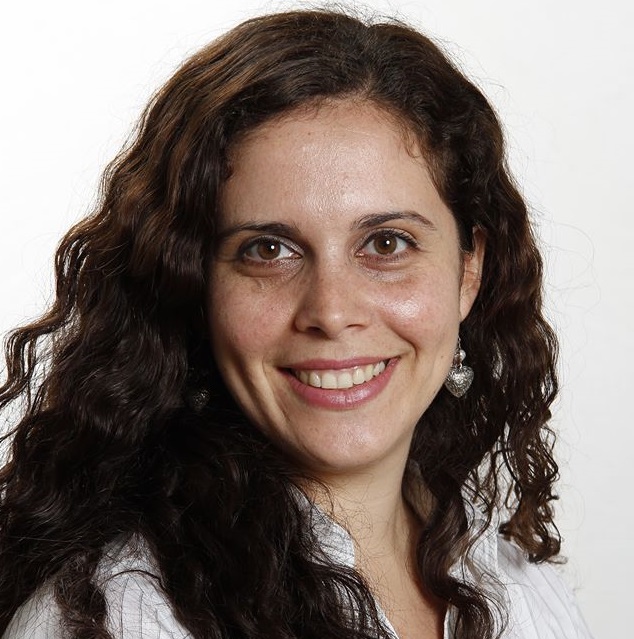 Efthymia Kyriakopoulou is an Assistant Professor at the Swedish University of Agricultural Sciences (SLU). Before joining SLU  she has had positions at the University of Luxembourg, University of Gothenburg and at the Beijer Institute. Her research concerns e.g. environmental policy, sustainable development and social interactions. At Soapbox Science Uppsala on 25 May, Efthymia Kyriakopoulou will talk about "Social Norms and Recycling".
By Efthymia Kyriakopoulou
I am an environmental economist with an interest at spatial and social interactions. Soon after I completed my PhD I realised that I wanted to follow an academic career. Even though I often complain about the tight deadlines and the fact that I am constantly thinking what I have to do even when not at work, I enjoy being a teacher and a researcher. In fact, I cannot think of any other job that would have been more exciting and interesting. There are always new challenges to face, there is always the feeling that I have to learn a lot of new things and boredom is definitely not an issue when you work in academia.
Being a teacher is definitely very challenging. There is a lot of interaction with young people who see the world from a different angle. I enjoy having very active students who ask questions all the time. Very often, they ask questions about things that I have never thought of. This is both challenging and inspiring. Doing research is the other interesting aspect of our job. The feeling that I can provide new answers to various questions as well as the freedom of determining my own research agenda are some of the appealing aspects of a job in academia.
I am pleased to be selected as a speaker at the Soapbox Science event. Such events are important for everyone but mainly for young women who need female role models to inspire success. Even though I live in Sweden where gender equality is vital to society, there is still a long way to go when it comes to the representation of women in high-power or academic positions. Our role, both as parents and as teachers, should be to ensure that girls will grow up to be strong, independent and confident and will never feel inferior. This should start at an early age and it seems that Swedish school does a good job. However, (female) university students often notice that women are underrepresented in senior academic positions. The exposure to female role models has a large role in encouraging young women to pursue and advance in academia.
At the Soapbox Science event, I will talk about the influence of social norms on recycling behaviour. Feeling expected to recycle by those around us and observing others to do the same are factors that affect our recycling rates. A good example is the university students who come to Sweden from other countries with lower recycling rates. Those students say that living in Sweden has changed their way of seeing things and has transformed their daily habits towards a more sustainable lifestyle. Those subconscious "rules" are known as social norms that shape the behaviours of a group or of a society. Apart from the recycling behaviours, social norms have been shown to affect other environmentally friendly behaviours like energy saving and eating less meat. If you want to know more, join us at Uppsala's first Soapbox Science event, on May 25th.