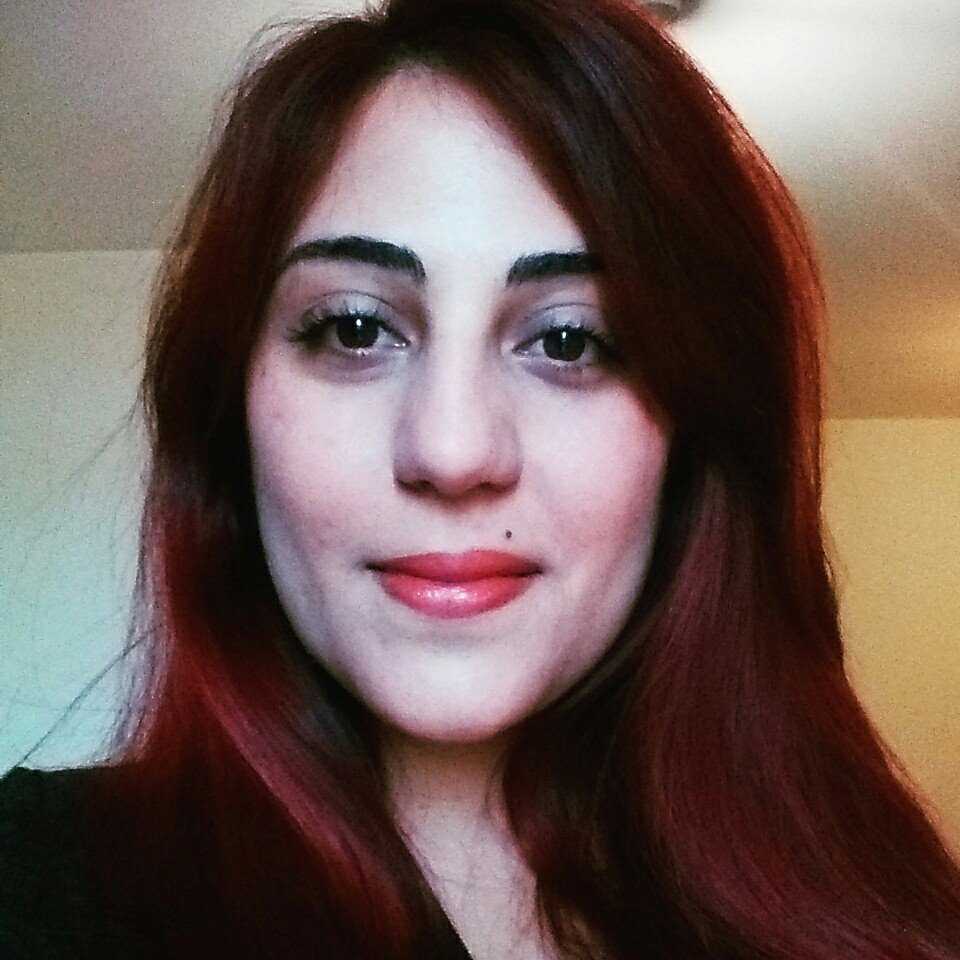 Dr Stella Manoli (@StellaManoli1), University of Southampton, is taking part in Soapbox Science Brighton on 1st June with the talk: "Light my way"
Soapbox Science: What attracted you to Soapbox Science in the first place – and what are you most looking forward to/excited about in taking part? 
Stella Manoli : The idea of making science available to the public! Scientists from different universities and scientific fields taking their projects to the streets, sharing their knowledge and engaging with the public. The idea of interacting with the audience and especially young children is fascinating for me. Additionally, increasing the visibility of women in science and breaking the stereotypes; especially about the kind of professions that are suitable for women make the Soapbox science event very appealing to me. Personally, I'm looking forward to share my enthusiasm for science, to show the audience that there are many female researchers out there and of course have some 'scientific' fun.
SS: Tell us about your career pathway
SM: "A journey of a thousand miles begins with a single step" …
My journey started the moment I decided to choose physics, maths, chemistry and biology as the four main GCSE's during high school. Physics stood out for me, leading me to university studying and obtaining an undergraduate degree in Physics. During the last year of my undergraduate studies as part of my final year project, I had my first hands-on experience with femtosecond lasers for nanosurgery applications. At that moment, I immediately knew about my next step. Following my undergraduate studies, I moved on with my postgraduate degree. During my master thesis, I specialised in using different types of magnetometers, measuring and analysing earth's magnetic field anomalies. At that time, I had my first job offer and I worked as a student assistant at Bayerisches Landesamt für Denkmalpflege. The decision to continue with a PhD was just something that came naturally to me. Working in laboratories are my happy place and therefore I decided to push myself a bit more at that time, changing field and becoming a PhD student in mechanical engineering. I spent three years in a composites laboratory, manufacturing materials from natural resources for high energy applications. At the same time as my PhD project, I worked as a graduate teaching assistant, supervising students during laboratory experiments. At the end of my PhD, I took one step further that led my current work as Knowledge Transfer Partnership (KTP) research associate. My research project focused on the development of optical waveguide devices in nonlinear optical materials for quantum applications. And more single steps are due to follow…
SS: What, or who, inspired you to get a career in science? 
SM: My own curiosity. As long as I can remember, I have always had questions to ask, such as: Why is the sky blue? Why can airplanes fly? And how do ships not sink? During my high school days, I found myself very fascinated with physics and chemistry subjects, especially when we had to do experiments. So after high school, the only path that was logical for me to follow was to study Physics. During my undergraduate degree my 'curiosity' questions were answered and many more were generated. From my undergraduate degree to my PhD, and still to this day as a researcher, I feel the same enthusiasm, the same excitement to work in a laboratory and contribute to expanding the limits of our scientific knowledge.
SS: What is the most fascinating aspect of your research/work?
SM: The most interesting fact of my research is the conversion of the theoretical knowledge into practice. The way I can use light for material manufacturing and characterisation up to quantum applications. The major aspect of my project is the manufacturing of crystals for quantum communication on satellites. So far, quantum sensitive data are encrypted and sent across fiber-optic cables (figure 1) and channels together with the digital "keys" needed to decode the information. Quantum communication takes advantage of the laws of quantum physics to protect data.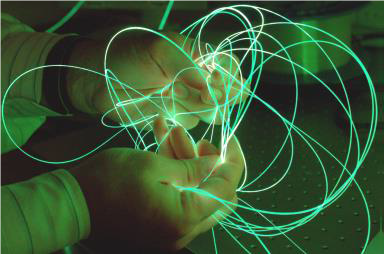 Figure 1: Optical fiber
SS: Research in STEM is increasingly multi-disciplinary. Which subjects do you use in your work?
SM: By working in the optoelectronics department, physics has an important role in making decisions about the design of experiments and evaluating the results. Physics leads the way for understanding the properties of the various materials used, laser sources and choosing the right way to analyse the results according to the selected applications.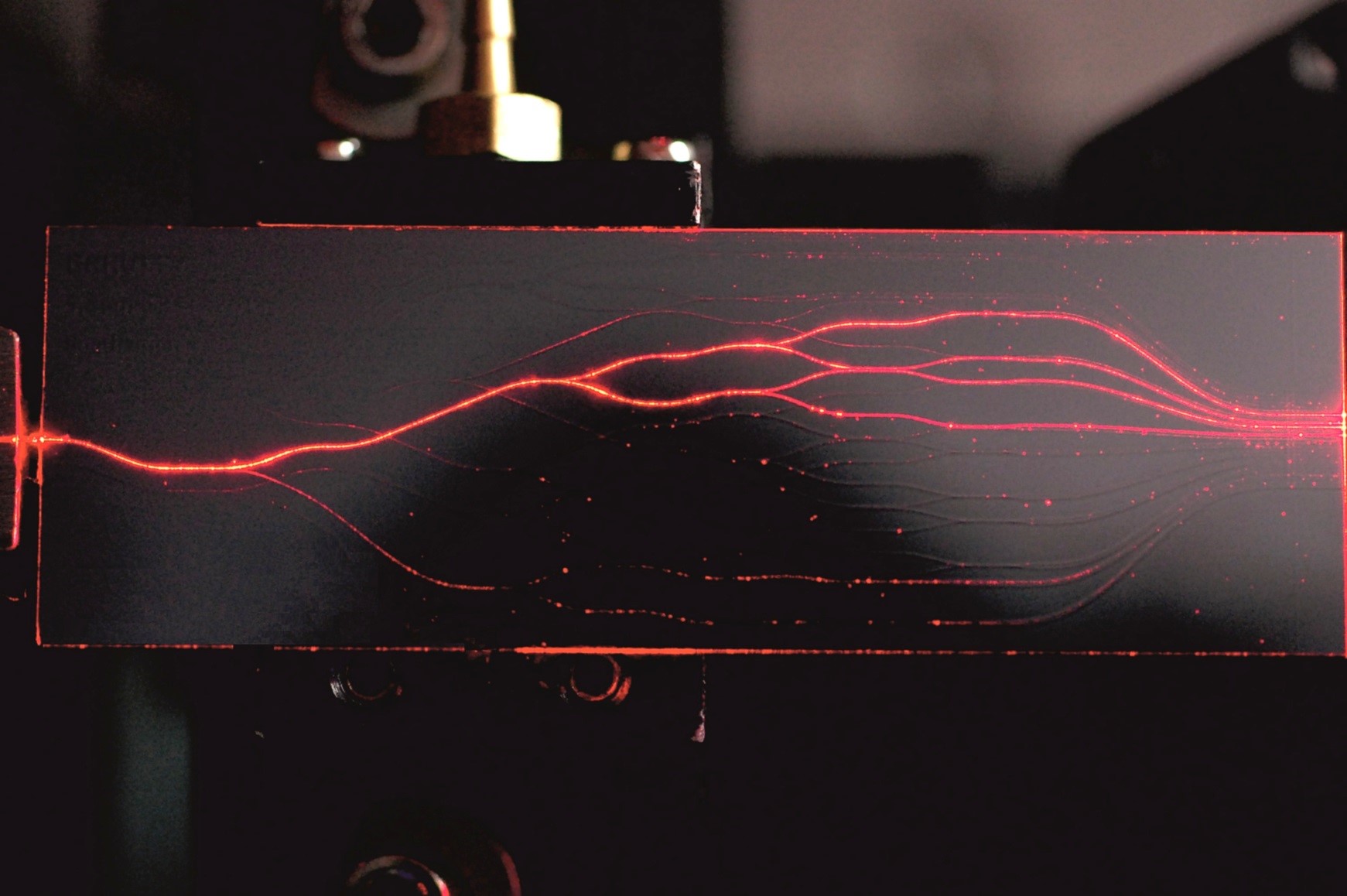 Figure 2: Computer chips for quantum applications
Nonetheless, I continually use engineering (mainly mechanical) to create a new experimental installation and modify existing optical equipment.
Physics and engineering are smoothly integrated with each other, making this work possible.
SS: What 3 attributes do you consider important to your work (e.g. creativity, team-work, etc), and why did you pick these?
SM: Personally I strongly believe that teamwork is the most important quality. The ability to work in harmony with my colleagues, finding ways to complete tasks in the most effective and efficient way and working towards a common goal contributes to building a healthy working environment.
Secondly I will highlight the eagerness and willing to add to our knowledge base and skills. Working in experimental fields, the need for continuous improvement either in practical skills or theoretical knowledge never stops. The passion and drive to keep pushing ourselves to learn more is directly connected with the evolution of our fields of research.
To move forward and overcome failures, persistence is needed more than anything and determination to try as many times as needed to succeed.
SS: If you could change one thing about the scientific culture right now, what would it be?
SM: The continuous pressure for publications. Many research projects are guided by the pressure/need to generate data, which can easily be published. Research should never be compromised either in terms of funding or in the research just for publicity purposes.
SS: What would be your top recommendation to a female student considering pursuing a career in academia?
SM: In the words of Winston Churchill: ''Success is not final, failure is not fatal: it is the courage to continue that counts.''
No one has ever said that a career in the academic world is easy or full of continued success. However, the fear of failure must never diminish the belief in our abilities. Feet to the ground and eyes to the goal!
SS: What words of encouragement would you give to children who might be interested in a career in science?
SM: Find what excites you most, ask as many questions as you can and let it light up your way! No question is stupid and nothing is easily won. The scientific world is a great place to be part of and every little contribution is big enough!
Do not let anything stop you from being part of it! Join us!!!