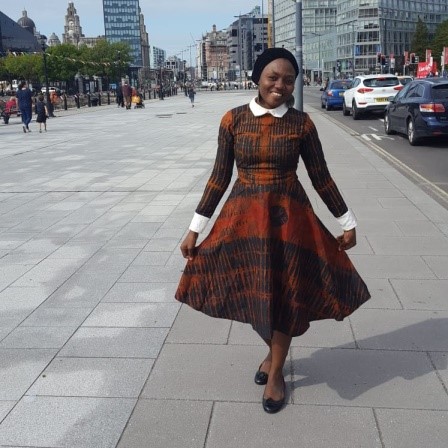 Mrs Aderinsola Airat Adio-Adepoju (@audioderyne), University of  Lagos, Akoka, is taking part in Soapbox Science Lagos on 22nd August 2019 with the talk: "STEM Skills: The gateway to entrepreneurial science careers" 
GOOGLE IS YOUR FRIEND
by Aderinsola Airat Adio-Adepoju
Good day to you all!
In Nigeria and many other African countries, more than half the youth will rather call a friend, family or neighbor to ask a question they could have asked their smartphone? Well yea, I was one of those 'till I spent a 9 months research period in the UK. Which brings me to today's blog post "Google is your friend".
I remember when I first got to the UK to carry out a part of my research at Robert Gordon
University Aberdeen, I had a hell of a time because I had no culture of asking google. In fact, I felt insulted when I asked a question of my flat mate and she asked me if I had asked google. I was like what! But then, I soon discovered that was the sensible thing to do. I had terrible experiences because I failed to ask Google in the first week. But as time progressed, I came to resolve to be a sponge. I started to learn voraciously. Not just about the basics I should know about electrochemistry which I did not know, but also about other things needed to actually do successful research. I had to go into intensive reading on statistical tools. I was in the laboratory by day, in the reading for knowledge mode by night. I have never read so much in my entire life. I was not reading for an exam; I was reading to actually learn. I had to learn how to learn. At that point, it became apparent what I was taught in school was lacking one major thing, "STEM SKILLS". For one to actually be educated, you need to be skilled. This 9-month period of doing research in Aberdeen in 2018 and my 1-week Innovation experience at UNLEASH global innovation Lab in Singapore, spore me into gathering a team for the purpose of bridging this gap between schooling and skills.
STEM skills is a social enterprise geared towards teaching "what you are not taught" in schools in Nigeria but is needed to do a job in the 21st century STEM-related careers. This social enterprise was co-founded in January 2019 me and 3 other women who have
experienced/experiencing this lack of STEM skills at their undergraduate/postgraduate levels. Our goals are set towards achieving the United Nations Sustainable Development Goal 4 & 8; Quality Education and Decent work & Economic Growth.
In all of this, I discovered what is truly required of me in the 21st century is to be skilled in
STEM. Irrespective of the career path you choose, be it academia, entrepreneurship,
intrapreneurship or being a professional, EVERYBODY needs to be STEM sound in order not to be left behind by the year 2030.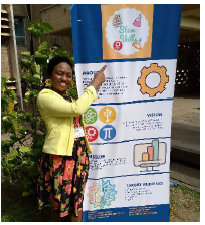 Freshmen orientation programme, University of Lagos, Lagos, Nigeria; March, 2019.