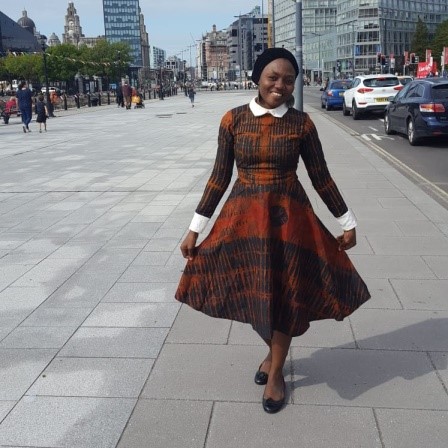 Mrs Aderinsola Airat Adio-Adepoju (@audioderyne), University of  Lagos, Akoka, is taking part in Soapbox Science Lagos on 22nd August 2019 with the talk: "STEM Skills: The gateway to entrepreneurial science careers" 
WHAT YOU ARE NOT TAUGHT!!!
by Aderinsola Airat Adio-Adepoju
Hello all!!
So, in my last post, talked about those low moments when you discover you lack a lot of
knowledge that is needed for a Ph.D.
Today I'll first talk about my personal clear moment when I knew for sure I just went to school, I wasn't educated. At least not by the demand of the 21st-century workforce. I and a friend made this trip to Accra, Ghana to attend a conference organized by the Royal Society of Chemistry in November 2017. It was a 2-day workshop called "Author Aid". This workshop was on writing ethics for academics' papers/publications. Let us just say that it was an eye-opener. There were so many things I discovered I knew nothing about and I had 2 academic publications already. Aside from that, my interaction with colleagues on the use of search engines for academic writing brought to my notice for the first time "google scholar". I was oblivious to the use of google scholar for writing. I immediately googled "google scholar" and "BOOM", there it was. Then my journey to truly learning to become educated and wanting others to know too began. There was absolutely no course at the graduate level of my institution that taught things such as academic writings, referencing, use of search engines, data collection, application for grants and even writing a proposal. This discovery not only made me sad, but I was also more pained that most graduate students who did not have the opportunity to attend such international gatherings were totally oblivious to what they lacked in knowledge. The state of not knowing is sad enough, but not knowing you do not know is the saddest.
From this point, I had to learn, unlearn and relearn. You know the funny thing; I did not even realize just knowing you could "ask google" was a big deal.
'Till the next blog post titled "Google is your friend", remember to "Learn how to LEARN"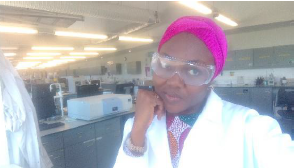 Chemistry laboratory, Robert Gordon University, Aberdeen, UK; May 2018.