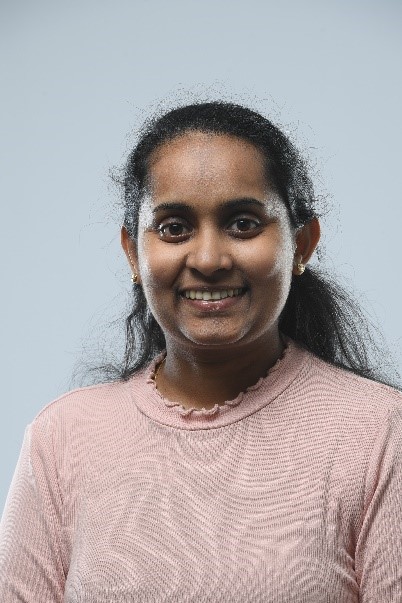 Dr. Wasundara Fernando (Wasu) obtained her PhD in Cancer Biology from Dalhousie University in 2018. During her doctoral research, Wasu studied the anti-metastatic activity of a novel compound derived from dietary sources against metastatic triple-negative breast cancer. Her strong background in Pharmacy together with extensive training in laboratory skills have led her to produce many valuable findings about the role of diet in blocking breast cancer metastasis. Come say hi to Wasu and get to know her research on "Rethinking breast cancer treatment with apples and fish oil" on July 6th 10.00 am-1.00 pm at Halifax Soapbox Science.
Find your dream
I was very excited when I was asked to write about my experience as a woman in science. I am grateful to Soapbox Science for the opportunity to inspire many more who are in science or who will become scientists in future. As somebody who recently completed doctoral studies, I thought of sharing my experience at grad school and hope it will help grad school students in the future. Becoming a cancer researcher has always been my dream, since I was a teenager, and I never stopped working toward it. I believe that doing something you love and being passionate about your dreams is the best way to achieve your goals. So, find your dream – no one knows what suits you better than you do!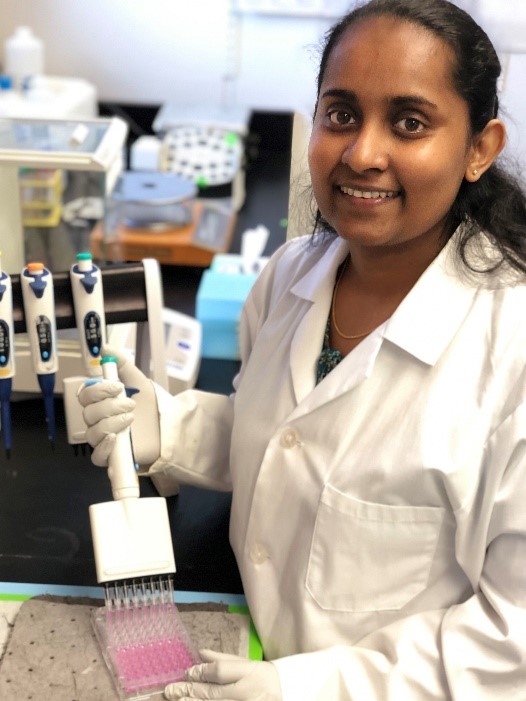 Be kind to yourself
Self motivation and multi-tasking are the keys to succeed at graduate school. Sometimes, you will be performing 4-5 experiments at the same time while reading or studying for a class. Therefore, time management and careful planning are the best lessons that I learned during my doctoral training. However, things always do not go as planned – what motivated me to stay focused was the hope that someday my research findings will contribute to make a change in science, and somebody will eventually benefit from my work. Working 70 hours a week was my usual routine during my graduate studies. It did not leave me much time to take part in social events or to travel and explore this beautiful planet. But I always found time to do little, little things that made me happy – studying astronomy, painting, listening to music, cooking my favorite dish, chatting with my family and friends and meditation. Those things soothed my tired mind and body and prepared me to go to the lab and do my work full of energy, all over again and again, until I achieved what I wanted to achieve. Remember, it is OK to make mistakes and give yourself enough time to learn from the mistakes. It does not make you any less of a successful researcher.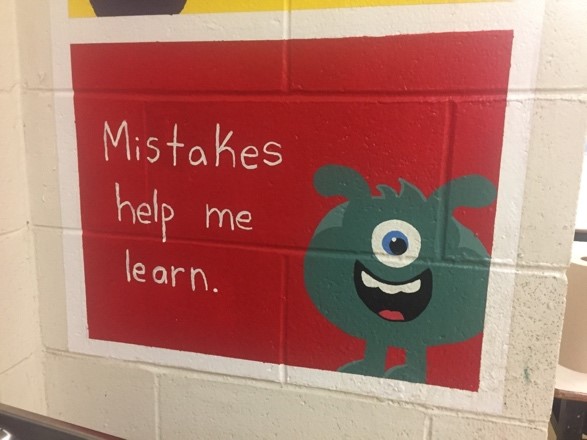 Learn from each other
I have had many role models at different stages of my career, and I have acquired many skills and know-how from them. I have learned that being open-minded and willing to learn from every opportunity enables me to look at life from a positive perspective.
My advice to graduate students, "No two projects are alike, and challenges are a part of the training. Have a dream – hardworking, perseverance, gratefulness, and willingness to help others with passion will take you through a beautiful journey to see that your dream is coming true!"
Get to know me…
I am a Cancer Biology postdoctoral researcher at Dalhousie University in the Department of Pathology, and I study anti-cancer and chemo-preventive activities of phytochemicals and their derivatives against breast and ovarian cancers.
During my leisure time, I enjoy drawing, painting and poetry. I can sing and I know how to play the violin. I am an amateur astronomer and I do not mind staying up late night or waking up really early to witness what is happening in the night sky. My favourite thing about Summer is seeing hay bales and I can stare at the hay bales scattered in a field for hours!
I love being a scientist and this career has given me many opportunities to meet people and get to know what is happening in science. I am looking forward to meeting many more at Soapbox Science Halifax 2019 this Summer!