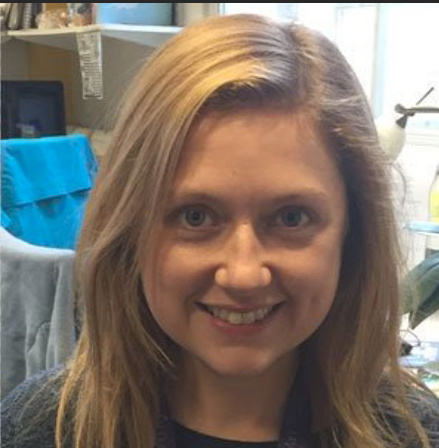 Dr. Fearon Cassidy (@FearonCassidy), NUI Galway, is taking part in Soapbox Science Galway on 29th June 2019 with the talk: "Stem cells in your bones?!"
What does a scientist look like?
by  Fearon Cassidy 
Since I first heard about Soapbox Science I have wanted to join in. Why? Because it's only by putting yourself out there in the public eye that you can change people's minds about what a scientist looks like and therefore – and this is super important – who can be a scientist. My favourite thing about that is that anyone can become a scientist!
This is something I have been interested in for a long time as I had noticed that the diverse, international group of individuals I met on a daily basis in different universities and research institutes was not reflected in the media representation of scientists. One day at a dinner with other women scientists and engineers the conversation moved to the things we loved as children that led us down the path to where we were today. Two of the women had measured pets and plants taking daily notes on their progress, while another had been fascinated by what forces kept the particles of dust she could see in a ray of light bouncing around in the air. These women are now scientists working on conservation ecology in Indonesia, genetics of ash trees in the UK and network science which can be applied to every network from virus spread to Facebook. I decided to tell these stories of childhood wonder and how it related to current research from the scientists around me and present it in an accessible format so that others could see what a real scientist looks like. This resulted in a short video series called "Let STEM Grow". STEM stands for Science, Technology, Engineering and Maths. There are 6 videos which can be viewed here
When I found out about Soapbox Science I couldn't wait to be a part of it. The idea of getting out on the street and sharing our science with everyone who passes by is so exciting to me. It doesn't rely on people to come to the scientists looking for the information, or hoping they will come across the information online. We come out to talk to everyone and anyone of all ages and, even better, we can all interact with each other.
My current research is on adult stem cells which we get from people who undergo hip replacements. We compare the stem cells from people who have Diabetes and those that do not have Diabetes to check if Diabetes is having an impact on the stem cells. This is important because those stem cells play an important role in healing injuries and also because doctors are hoping to use stem cells to help heal wounds in people with Diabetes. If the stem cells from people with Diabetes are not as healthy as those from people with Diabetes, then it might be better to look for a donor for the stem cells. But for the answer to that question you'll need to come along to Spanish Arch in Galway city on Saturday 29th June between 1pm and 4pm.